Wix is a popular website builder that allows individuals and businesses to create stunning and functional websites without coding knowledge.
With its user-friendly interface and a wide range of customizable templates, Wix has become a go-to platform for people looking to establish an online presence quickly and effortlessly.
One of the factors of a successful business is providing top-notch customer service, especially in today's fast-paced digital landscape.
This is where chatbots come into play. Chatbots are AI-powered virtual assistants that can interact with users in real time, answering queries, providing information, and even helping with transactions.
If you're looking for a chatbot for Wix, Chatling is your go-to solution. It is a no-code chatbot builder powered by AI that you can instantly set up and add to your website within minutes.
View table of contents [+]
What is Chatling?
Chatling is a no-code AI chatbot builder that seamlessly integrates with your Wix website.
You can train the chatbot on your data, such as your website, knowledge base, documents, and other resources, within minutes. It uses this data to respond instantly and personally to customers and leads.
Whether you're a business owner, a blogger, or an e-commerce store owner, Chatling makes it easy to create and deploy a custom chatbot tailored to your specific requirements on your website instantly.
Why Use Chatbots with Wix
24/7 Availability
Unlike human agents, chatbots can operate round the clock, ensuring your website visitors always have access to assistance, regardless of their time zone.
Instant Responses
Chatbots can provide immediate answers to potential customers and website visitors, reducing response times and enhancing customer satisfaction.
Scalability
As your website traffic grows, handling numerous inquiries simultaneously becomes challenging. Chatbots can handle multiple interactions efficiently, scaling effortlessly with your business.
Lead Generation
Chatbots can act as proactive agents, engaging visitors and capturing leads, helping you grow your customer base effectively.
How to Add an AI Chatbot to Wix
This tutorial assumes that you have already created a Chatling account and have set up your chatbot. If you don't have an account, it's free to get started.
1. In your Chatling dashboard, click on Add to website under the Integrations menu.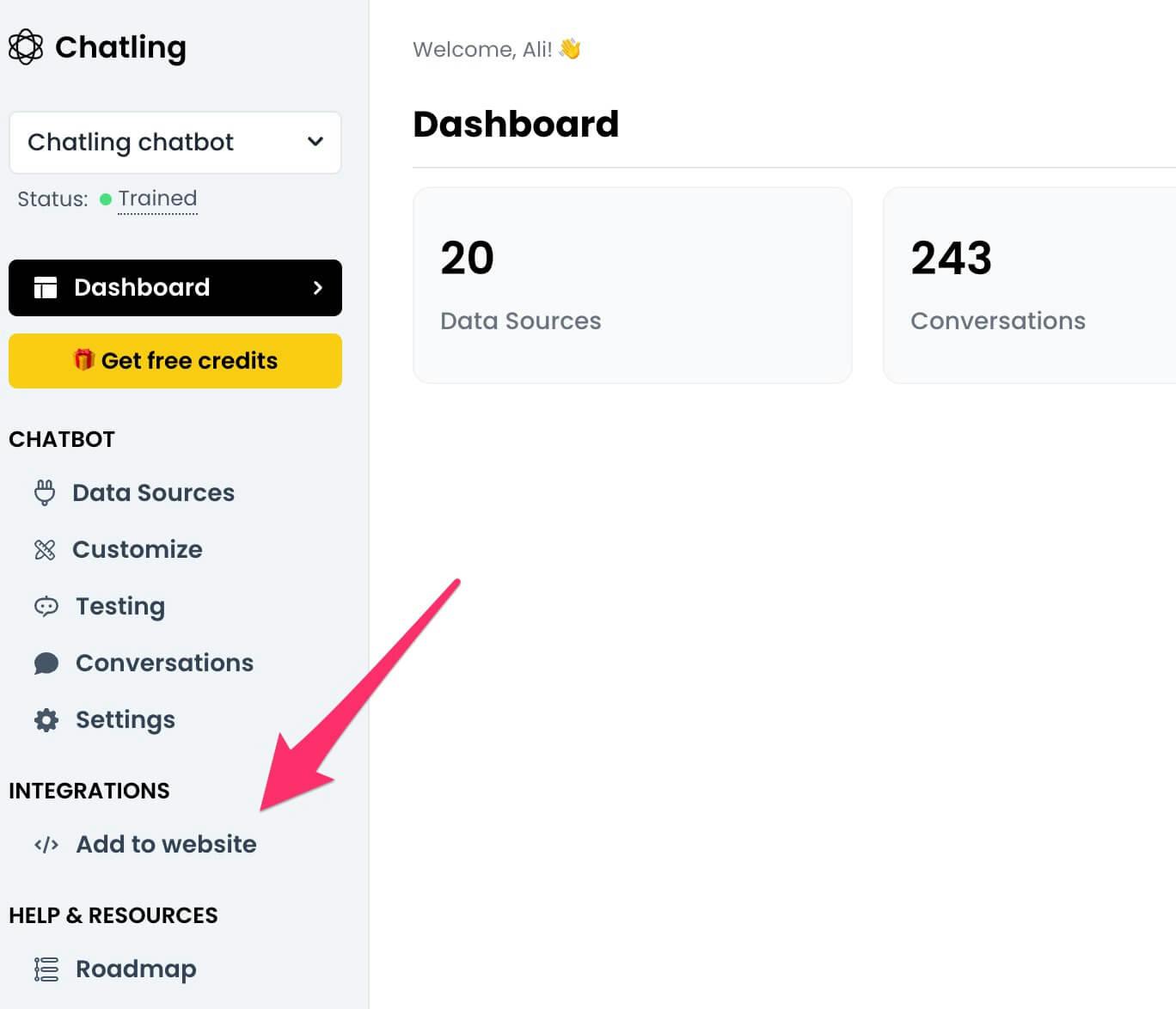 2. Copy the chatbot's code snippet.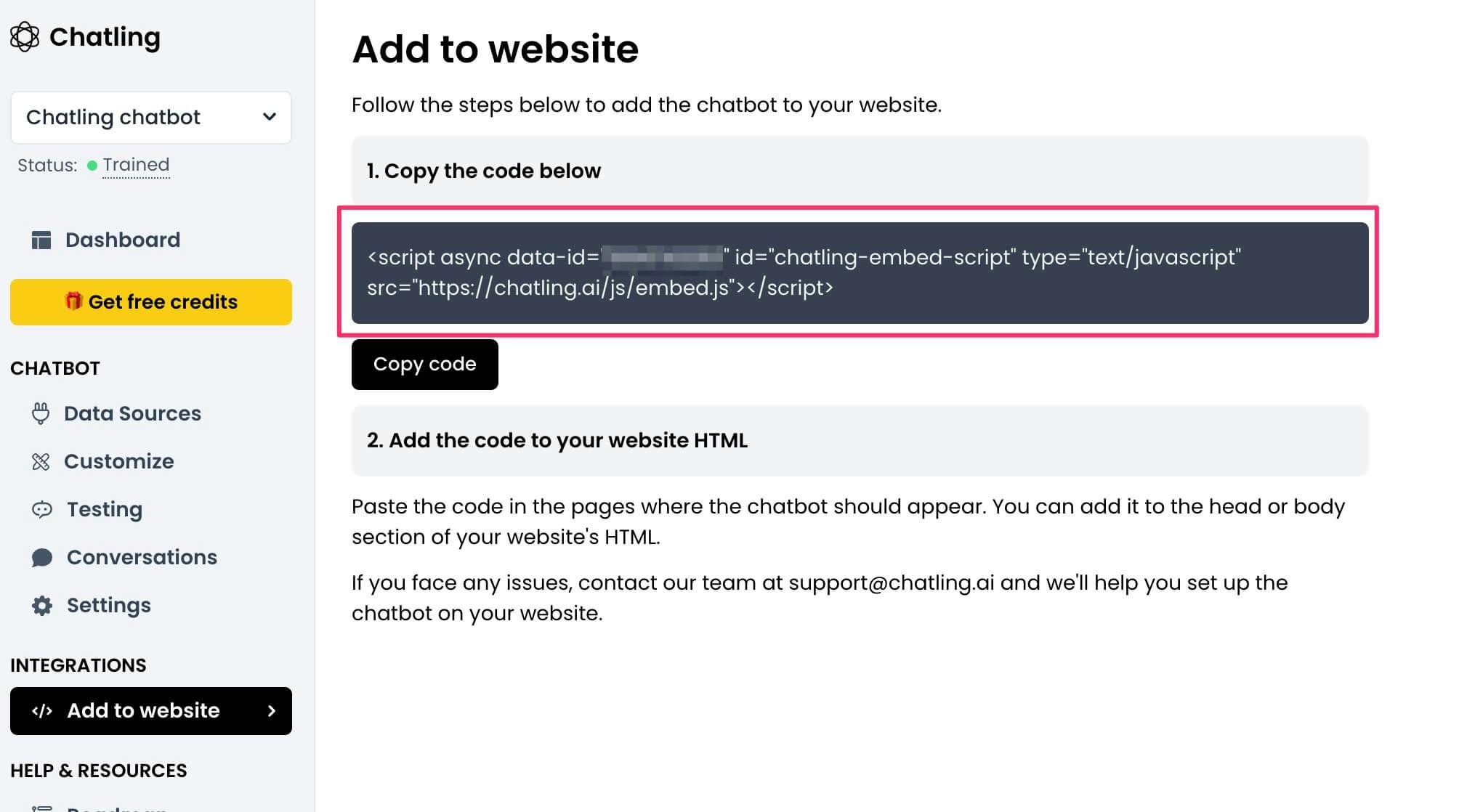 3. Go to your Wix dashboard and click Settings from the sidebar menu.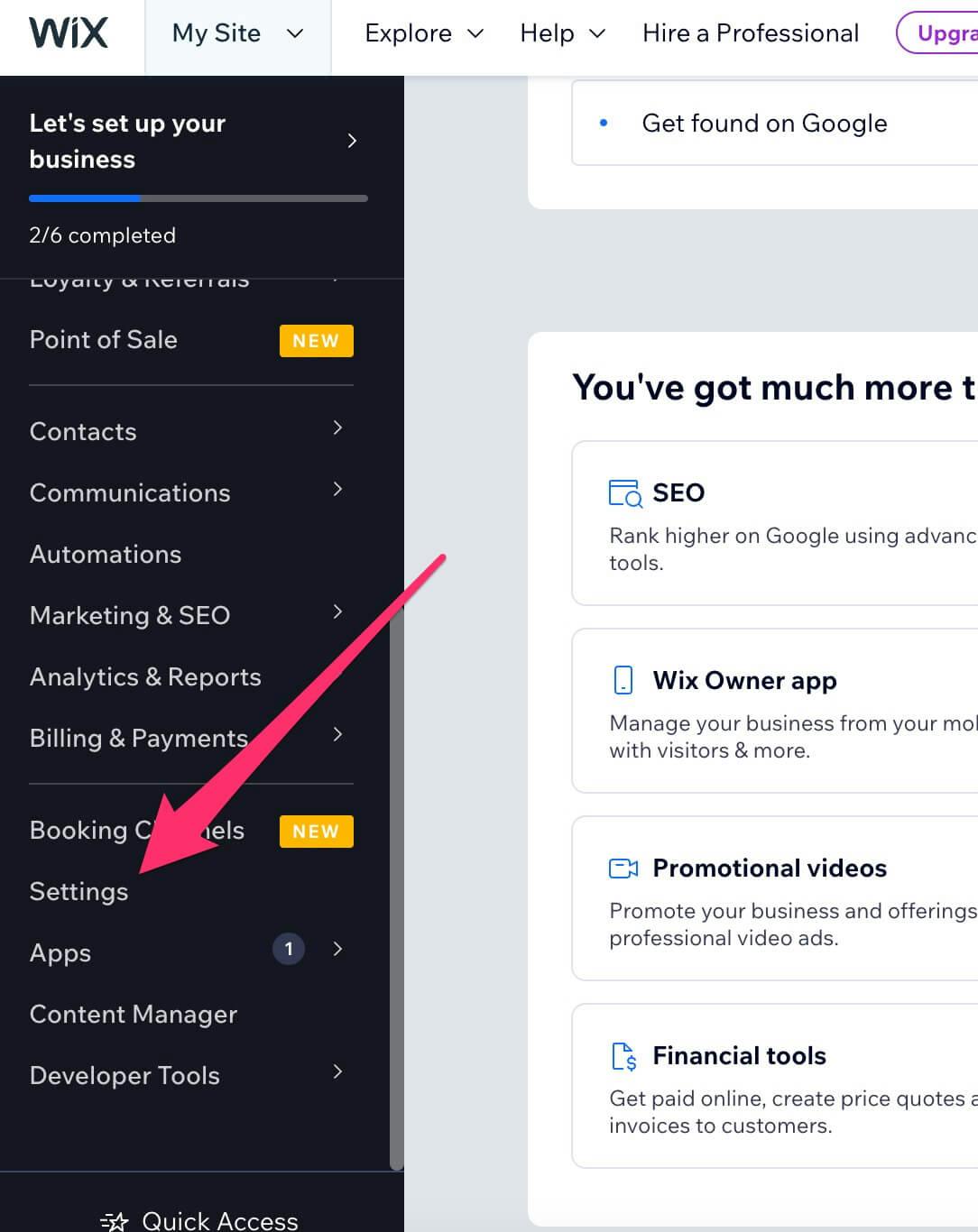 4. Scroll down to the Advanced section and click Custom Code.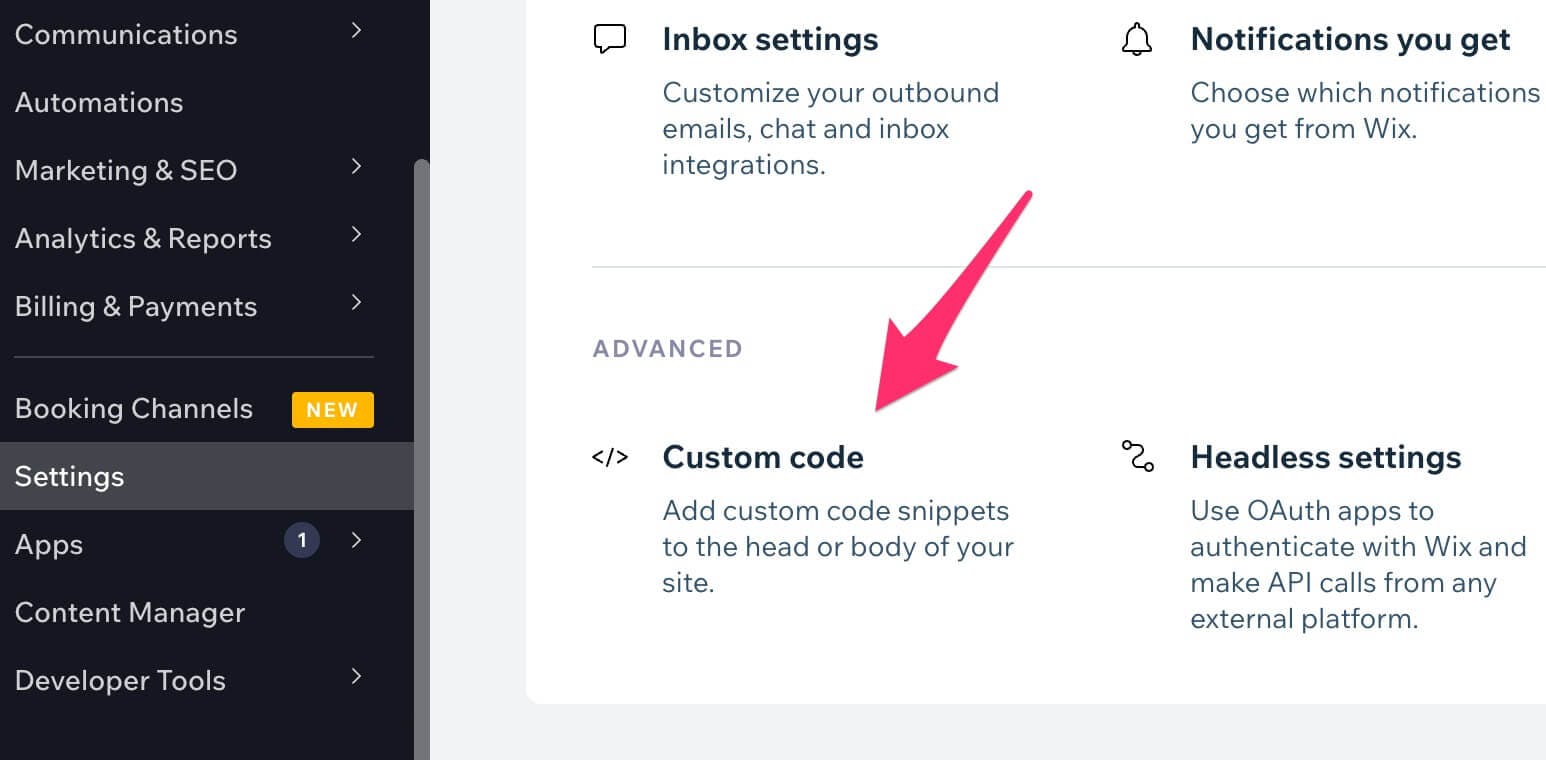 5. Under the Head section, click Add Code.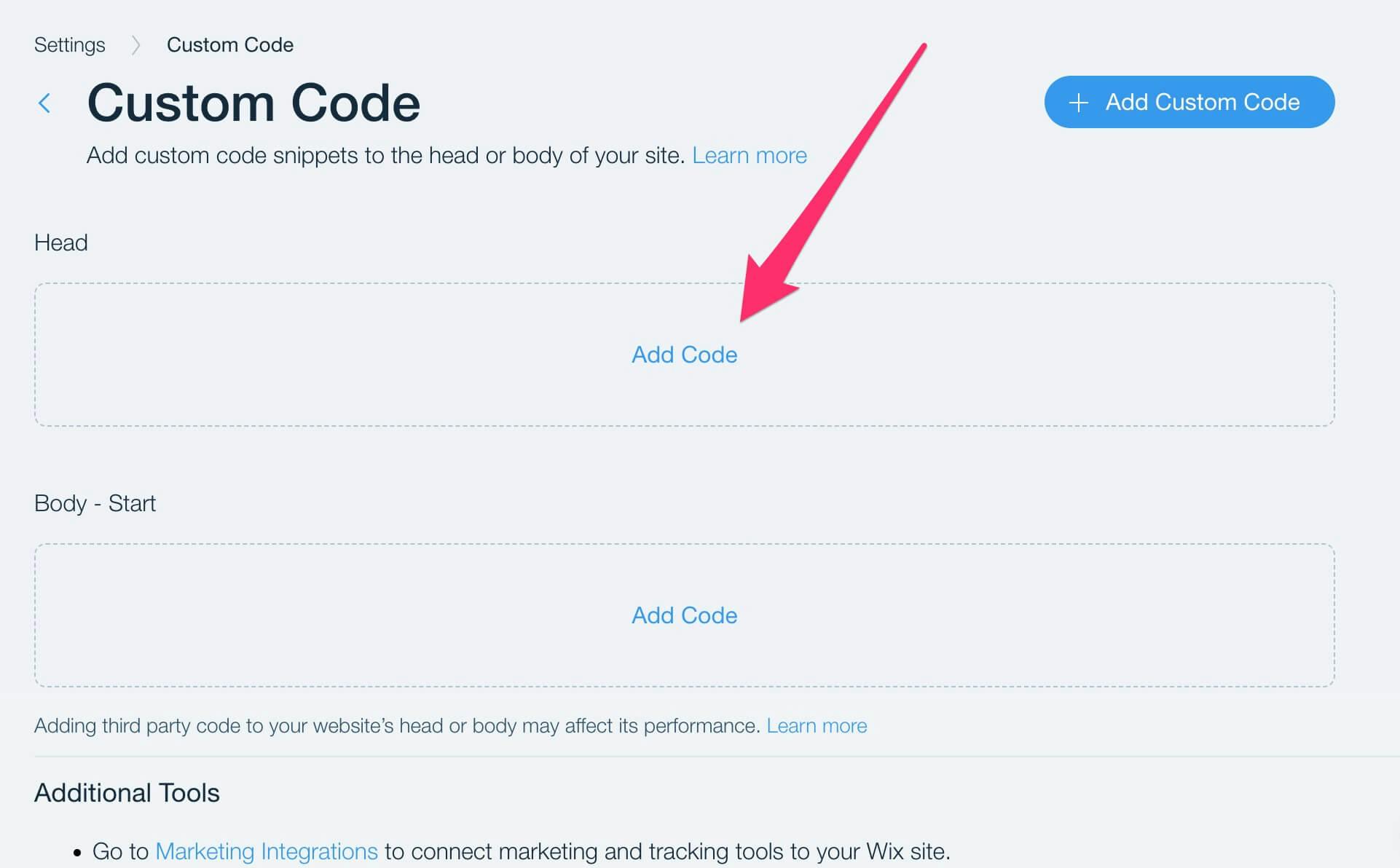 6. Paste the chatbot's code snippet into the text box that appears and click Apply.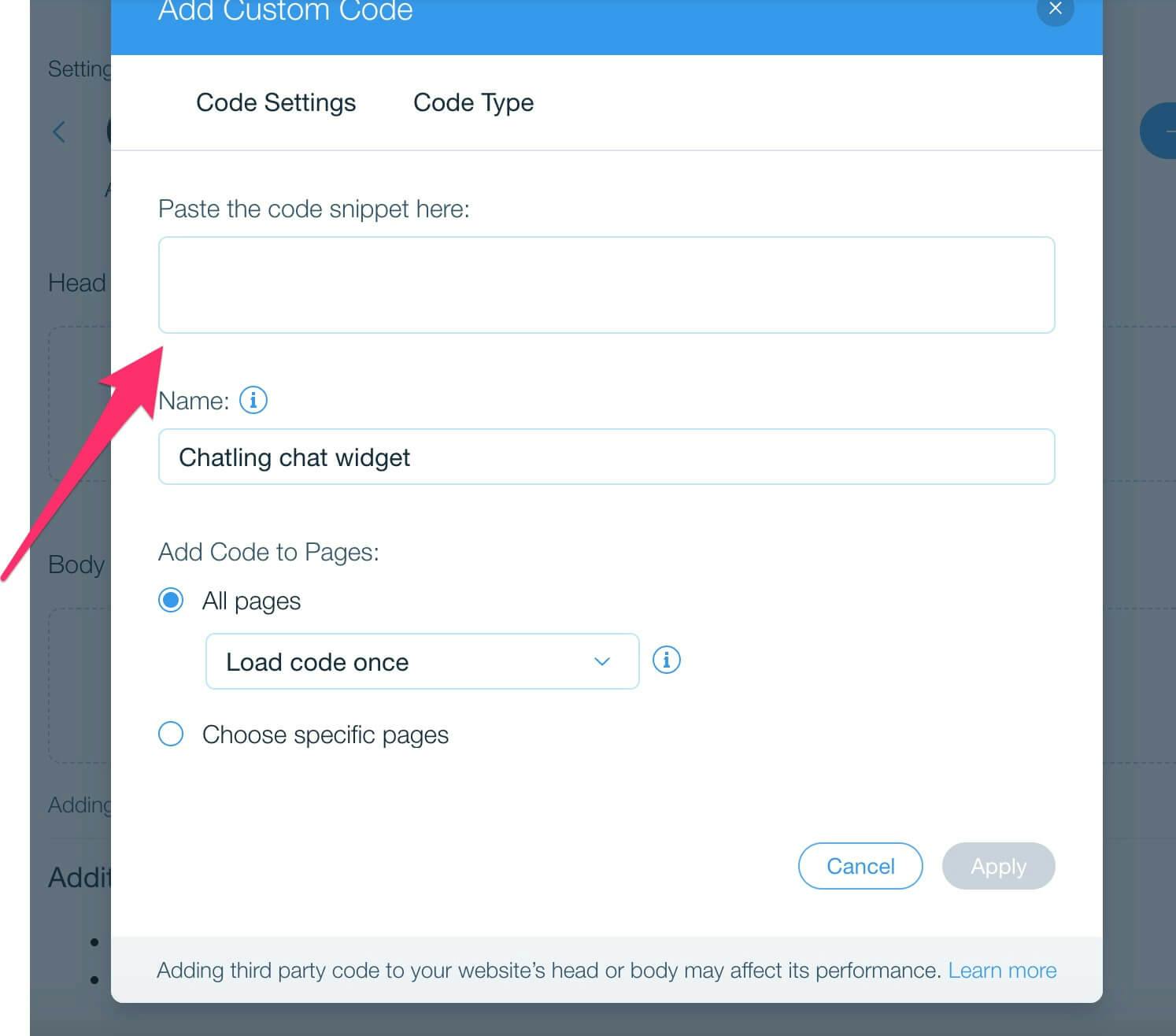 7. The chatbot is now live on your Wix website and visitors can interact with it.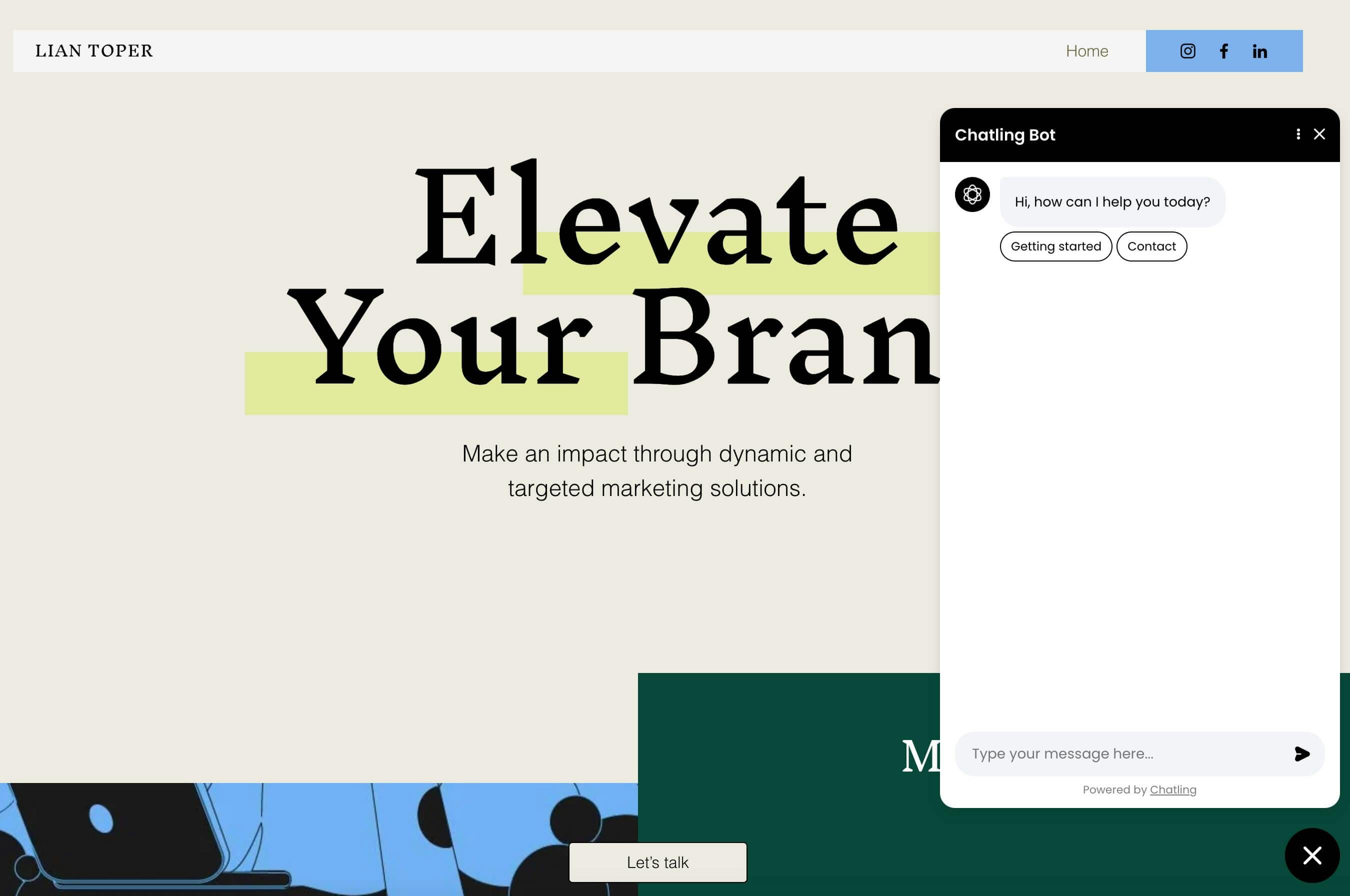 That's all you must do to add a chatbot to Wix within minutes.
With the integration of Chatling, you have a powerful tool at your disposal to optimize customer interactions, enhance user experiences, and streamline support processes on your Wix website. It's one of the best Wix chatbots, and you can start using it for free.