Squarespace is a leading website building and hosting platform that helps individuals, businesses, and creative professionals create stunning websites without requiring extensive technical skills or coding knowledge.
If you want to improve your customer experience by adding a chatbot to your Squarespace website, look no further than Chatling. This no-code AI chatbot can be added to Squarespace within minutes for free.
In this guide, we'll take you through the step-by-step process of seamlessly integrating Chatling with Squarespace.
View table of contents [+]
What is Chatling?
Chatling is an AI-powered chatbot that can be added to any website. It is designed to learn from your website content, knowledge base, documents, and other resources, enabling it to provide accurate and instant responses to customer inquiries.
Integrating Chatling with Squarespace allows you to enhance your visitors' browsing experience by offering real-time assistance and personalized support.
With its user-friendly interface and powerful features, Squarespace offers a seamless and intuitive experience for designing and managing websites.
Chatling's chatbot can be added to your Squarespace website with a single line of code without requiring you to hire a developer.
With our chatbot seamlessly integrated into your website, you can offer round-the-clock support, boosting customer satisfaction and loyalty.
How to Add a Chatbot to Squarespace?
This tutorial assumes that you have already created a Chatling account and have set up your chatbot.
1. Go to your Chatling dashboard.
2. Click on Add to website from the sidebar menu.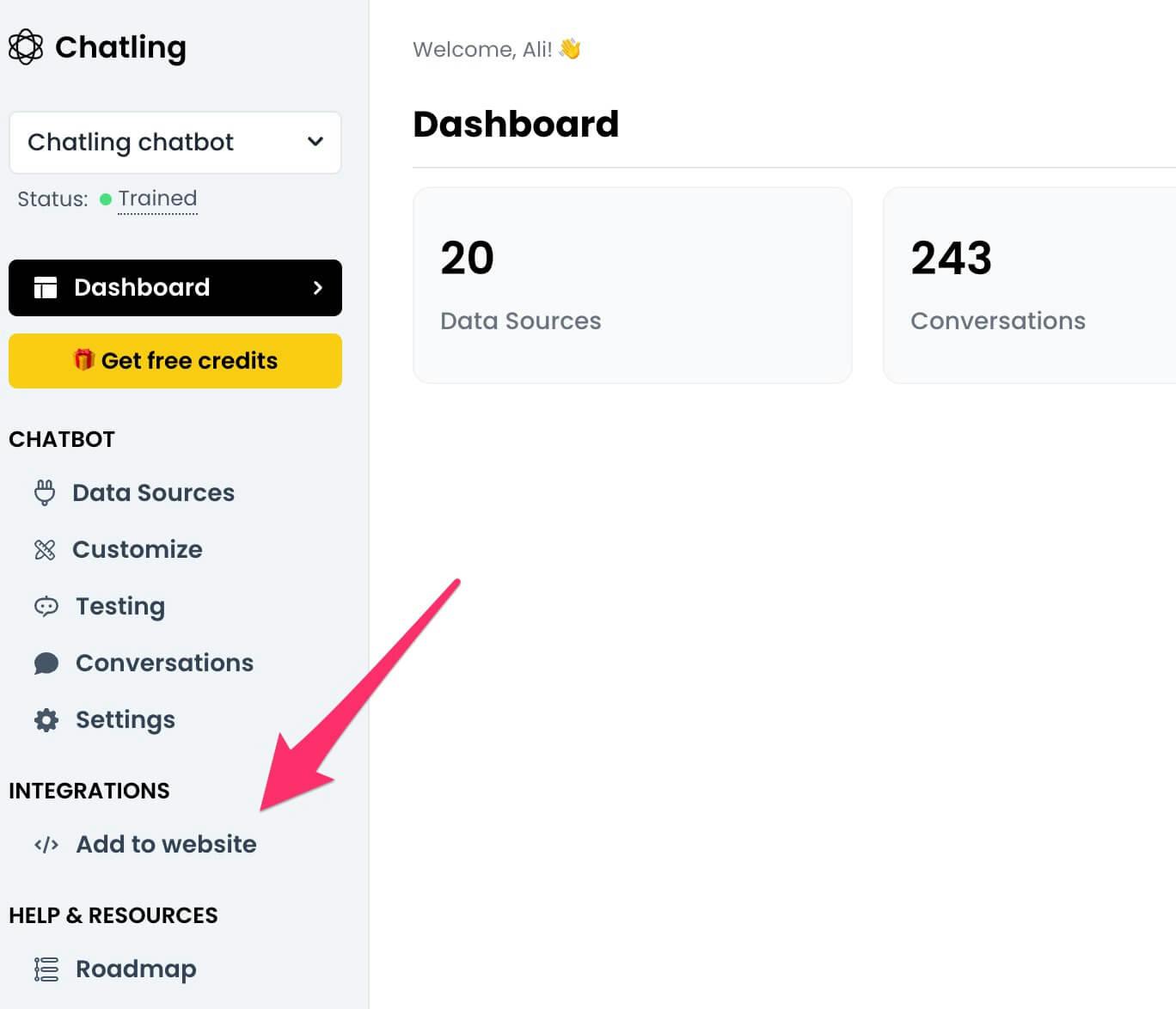 3. Copy the embed code.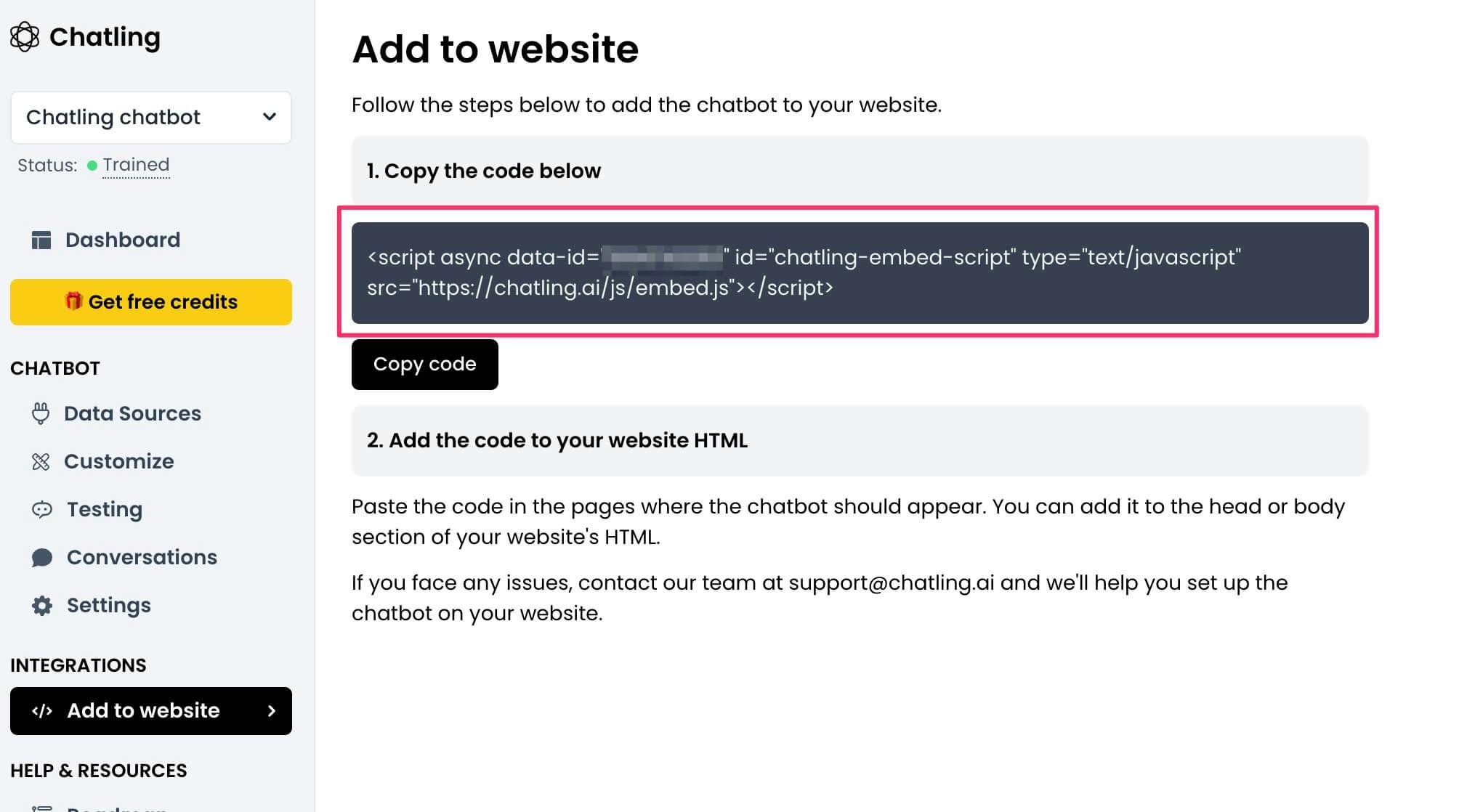 4. Sign in to your Squarespace account and open the website where you want to add the chatbot.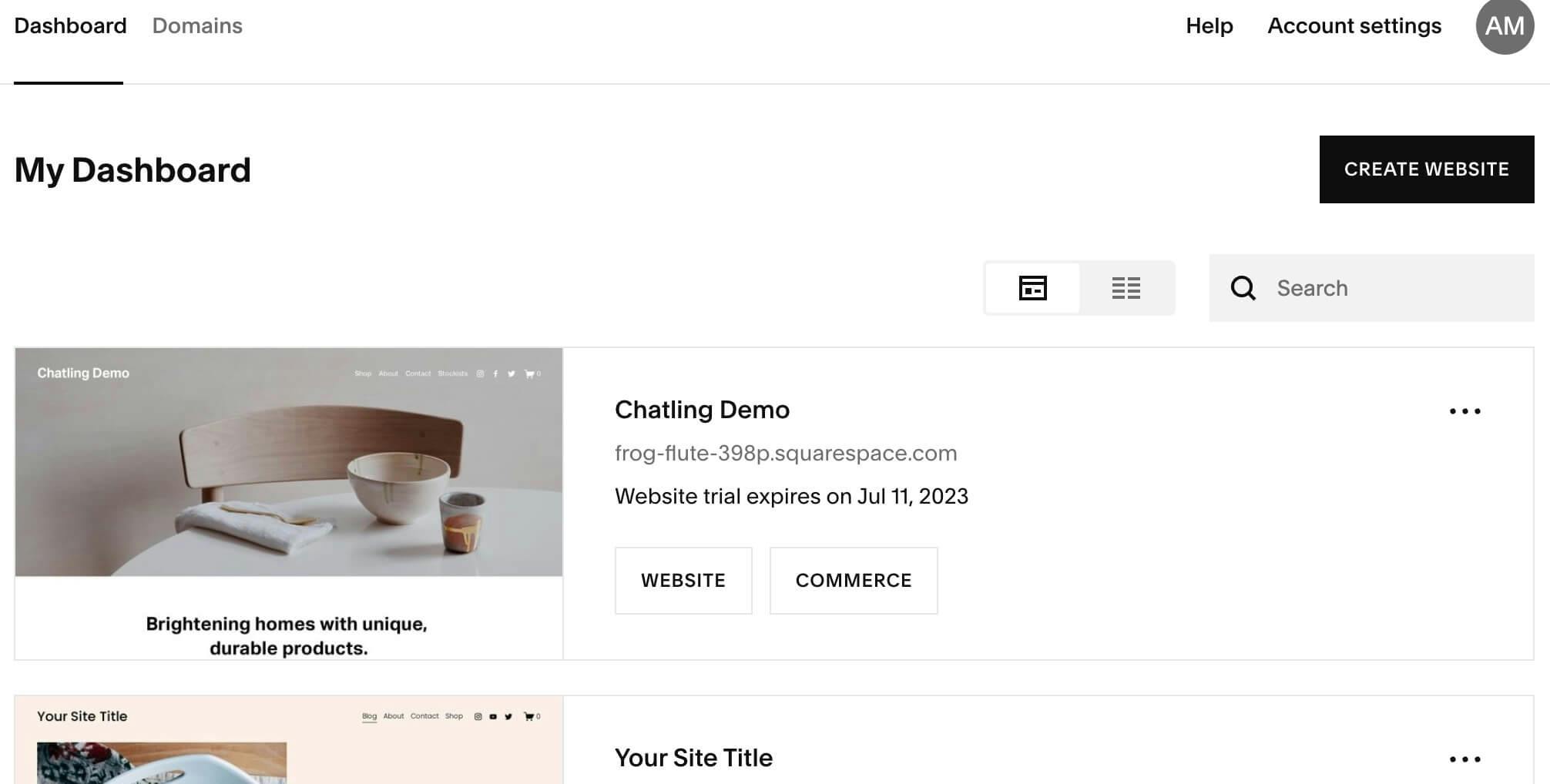 5. From the menu, select Settings.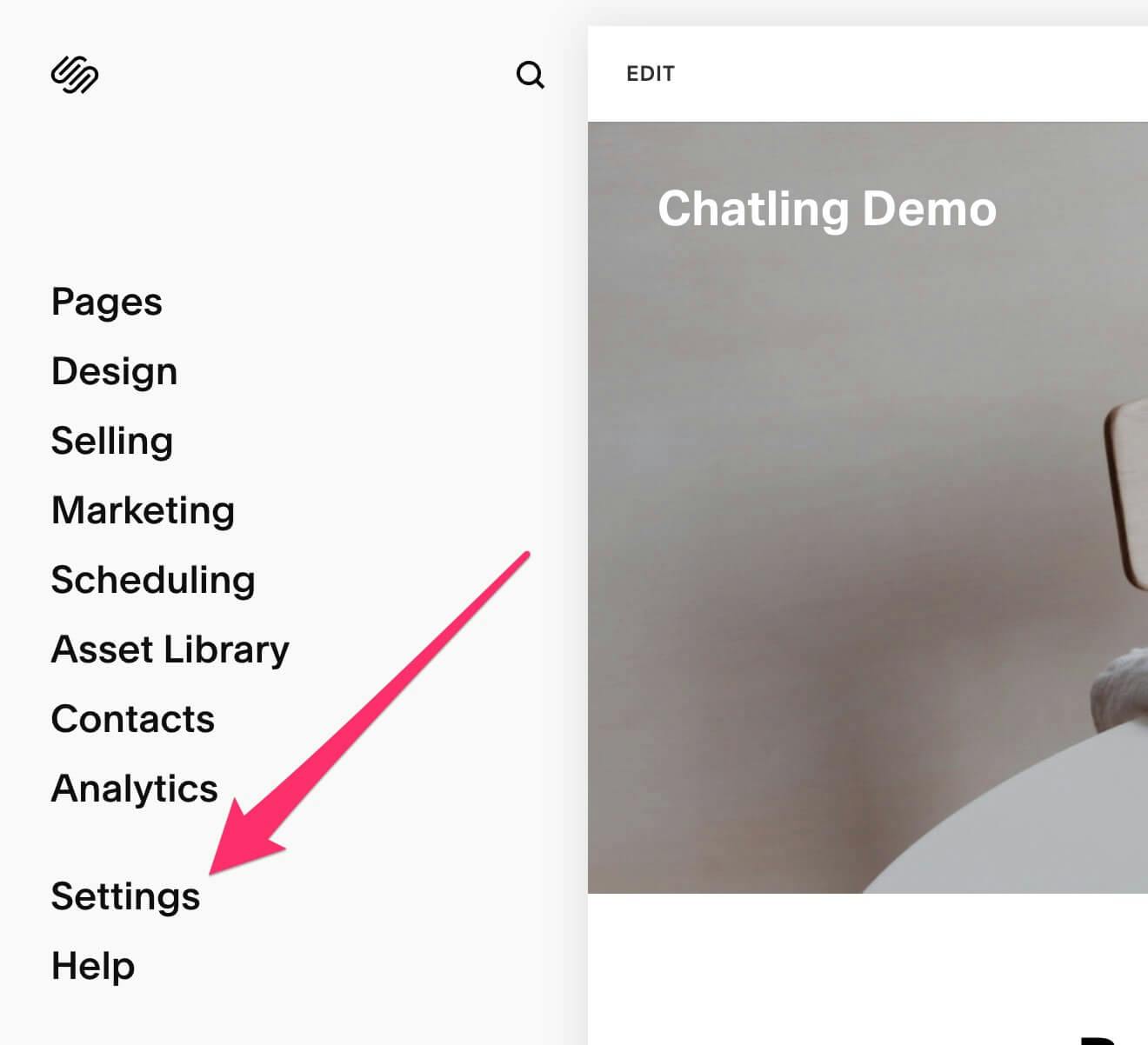 6. Go to Developer Tools > Code Injection.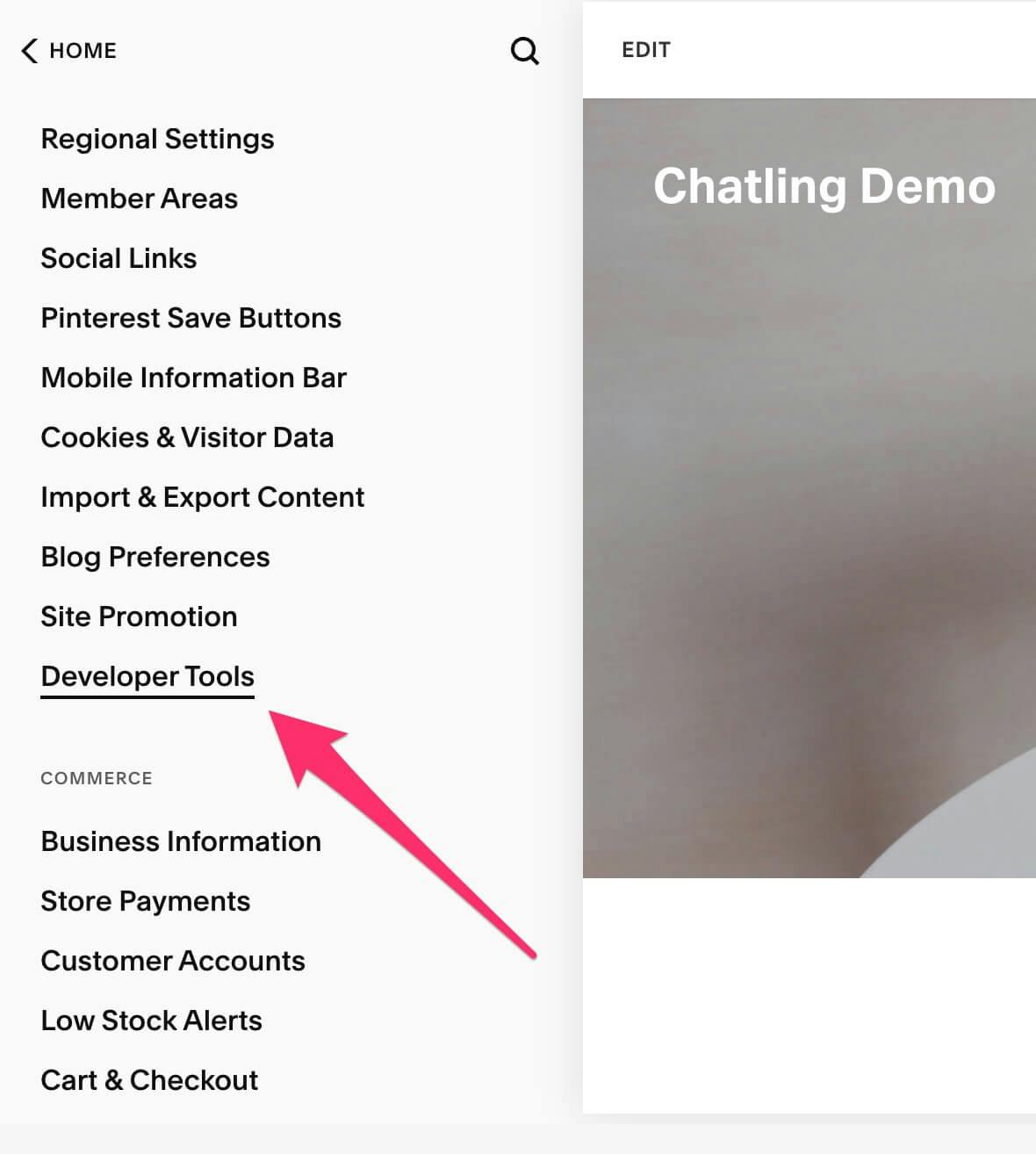 7. Paste the code you copied in step 3 in the Header section, and click Save.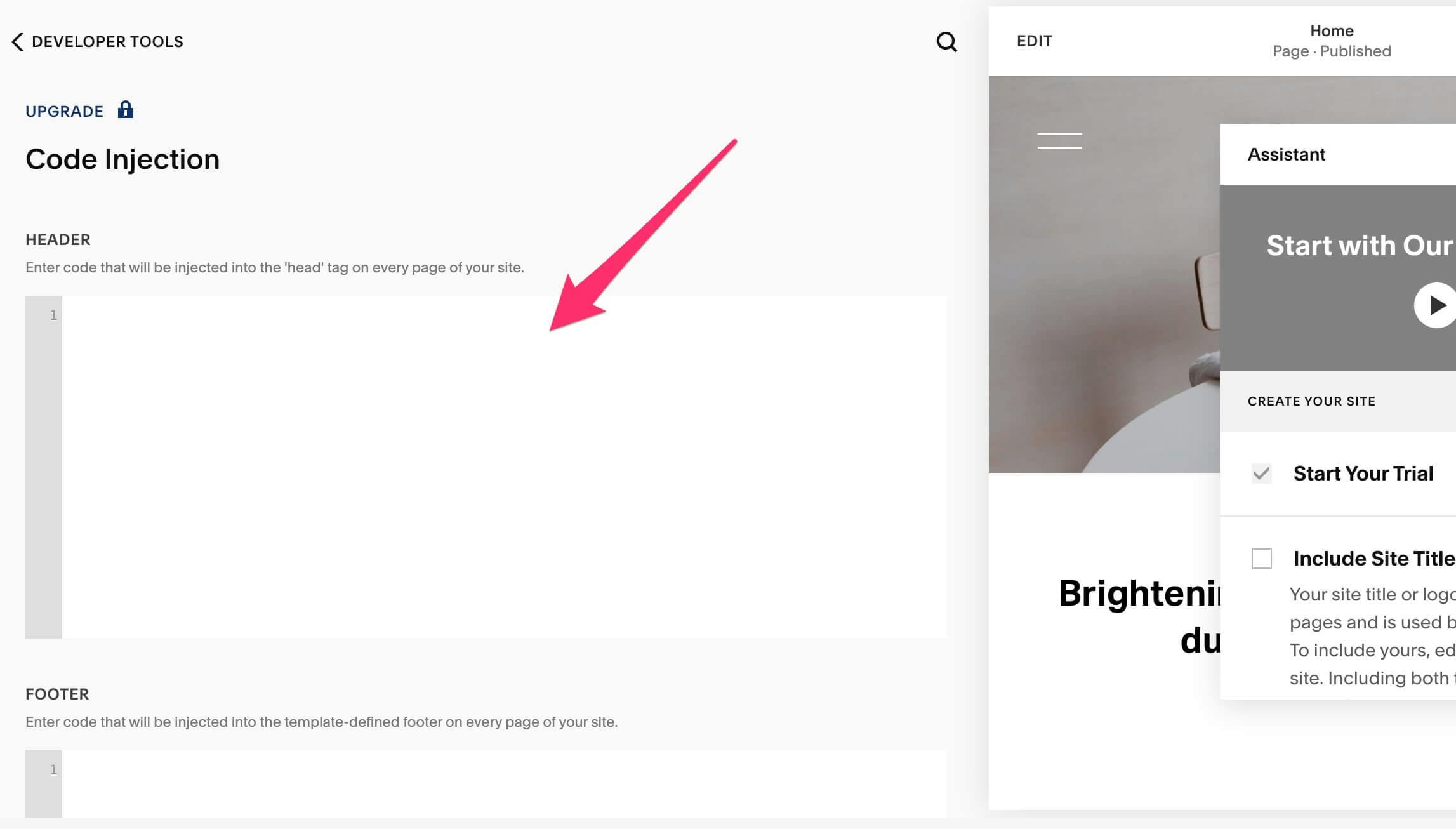 8. The chatbot is now live on your website, and visitors can interact with it.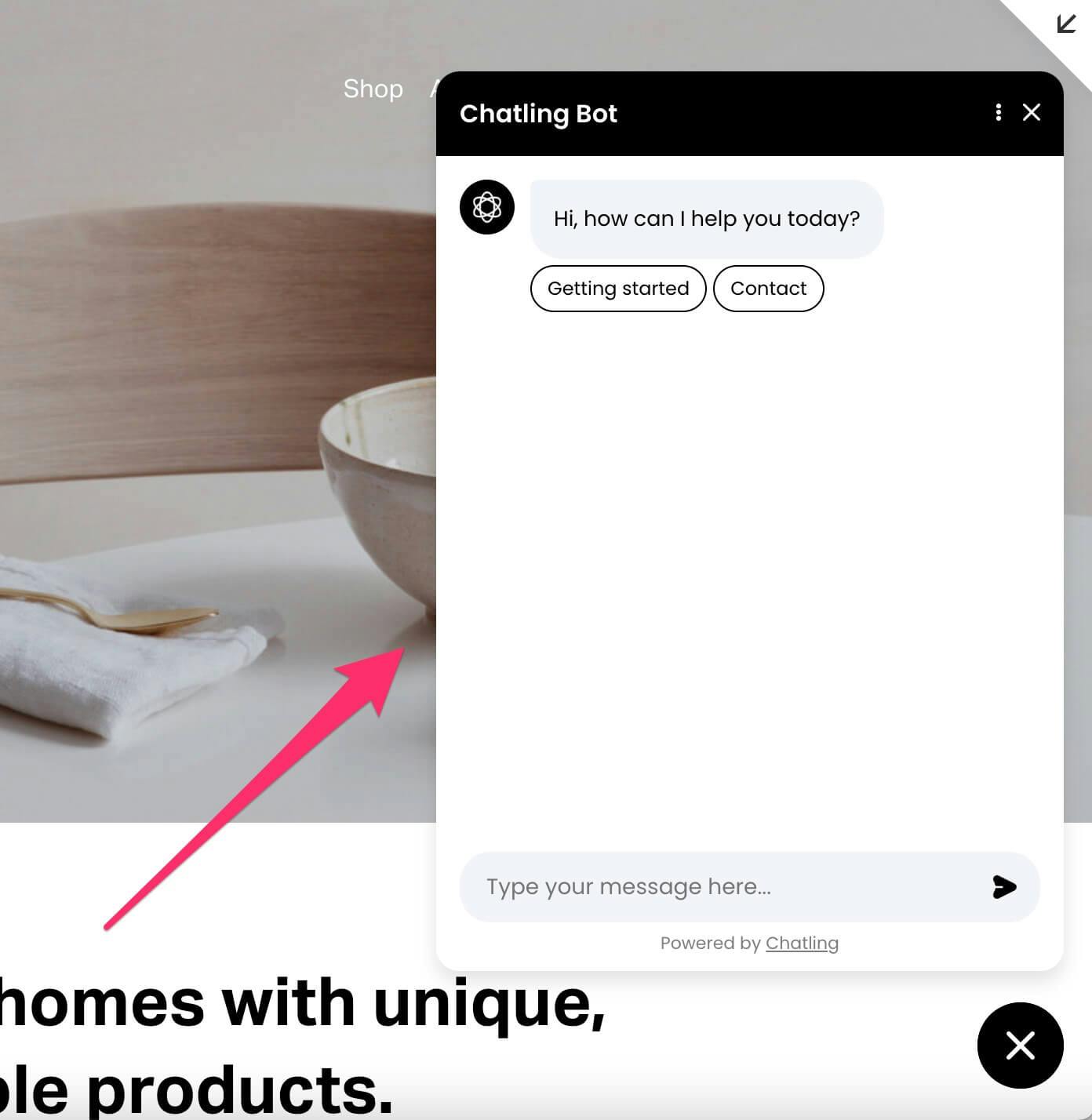 Squarespace Chatbot Features
Fully customizable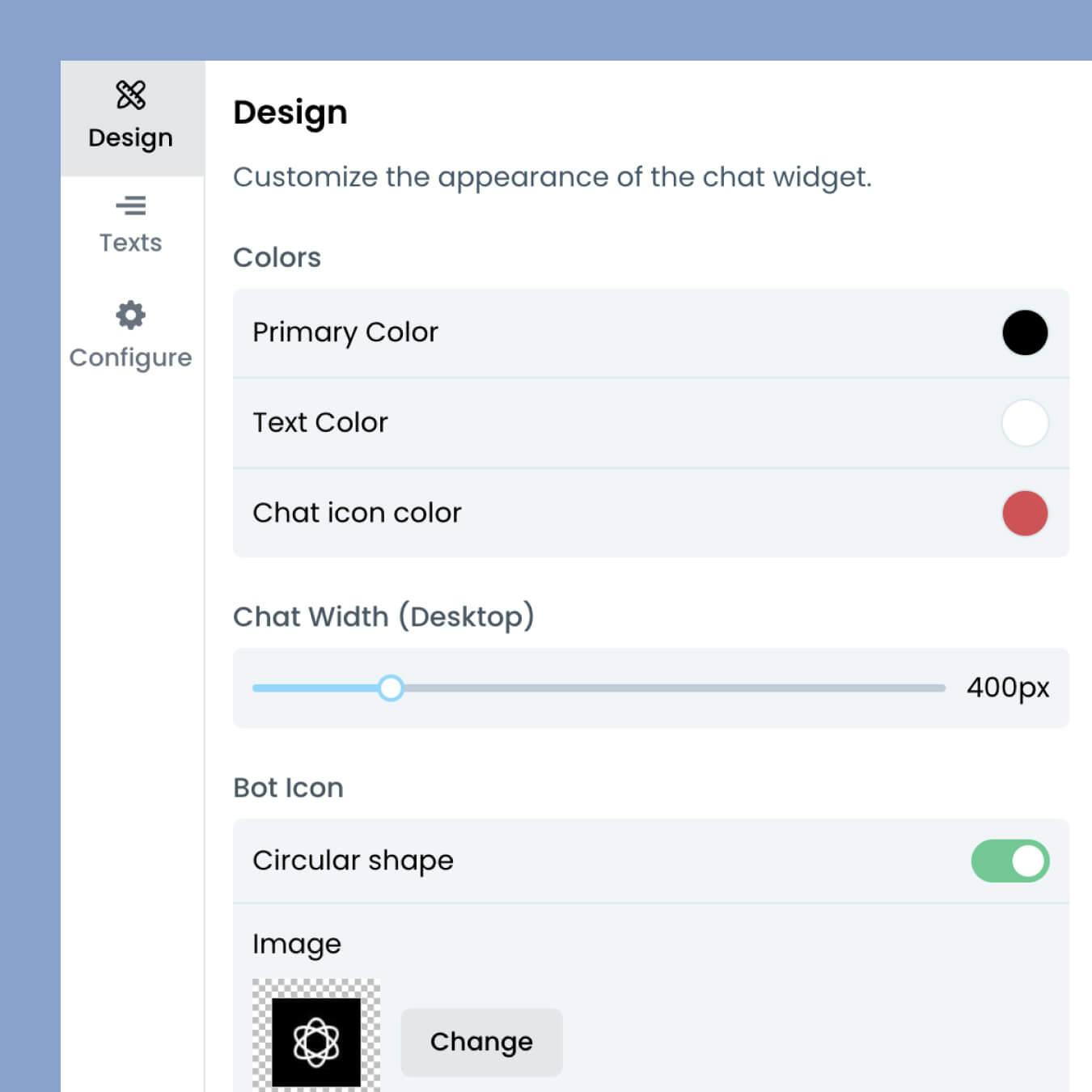 Chatling provides a full suite of options to customize the chatbot to match your website theme and branding. Change colors and texts, upload custom chat and avatar icons, adjust widget size, and more.
Collect customer and leads information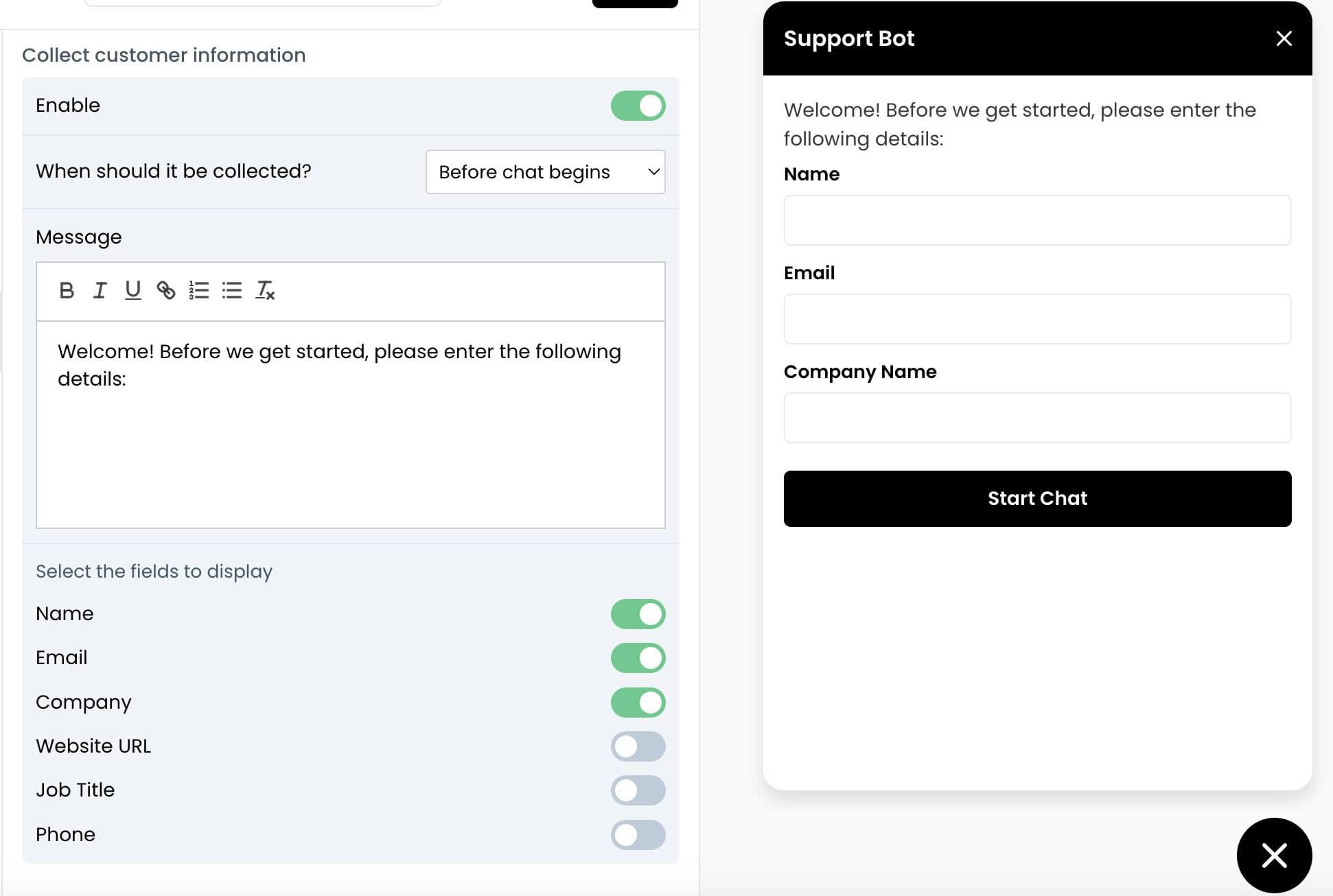 We know how important it is for companies to collect their website visitor's details so they can contact them later. With Chatling, you can require users to enter their contact information before or during the chat.
Lightweight and fast
Adding widgets to your website can slow down your website and impact both the customer experience and your SEO factors.
With this in mind, we've made our chatbot widget lightweight so that it won't impact your website speed.
Benefits of Using Chatbots for Squarespace
Using a chatbot for your Squarespace website has many advantages, such as these:
Chatbots can answer questions quickly and are available 24/7, which leads to increased customer satisfaction.
Reduce your customer support workload by letting AI chatbots resolve up to 50% of your support queries.
Our chatbot delivers a conversational experience that mimics human interaction.
It can be a cost-effective solution as it reduces the need for a large customer support team.
Understands and responds to customers in any language.
The chatbot's ability to provide accurate and instant responses can lead to increased sales.