Chatling has an integration available for Zapier. With this integration, you can connect Chatling with thousands of applications on the Zapier platform and automate tasks without writing code.
What is Zapier?
Zapier is a powerful and user-friendly automation platform that connects various web apps and services to streamline workflows without the need for coding or complex integration work.
In essence, it acts as a bridge between different apps, allowing users to create automated workflows, known as "Zaps," that trigger actions in one app based on events in another.
How to connect Chatling to Zapier?
Before you can connect Chatling to Zapier, here's what you need:
1. Go to your Zapier dashboard and click on Apps from the sidebar.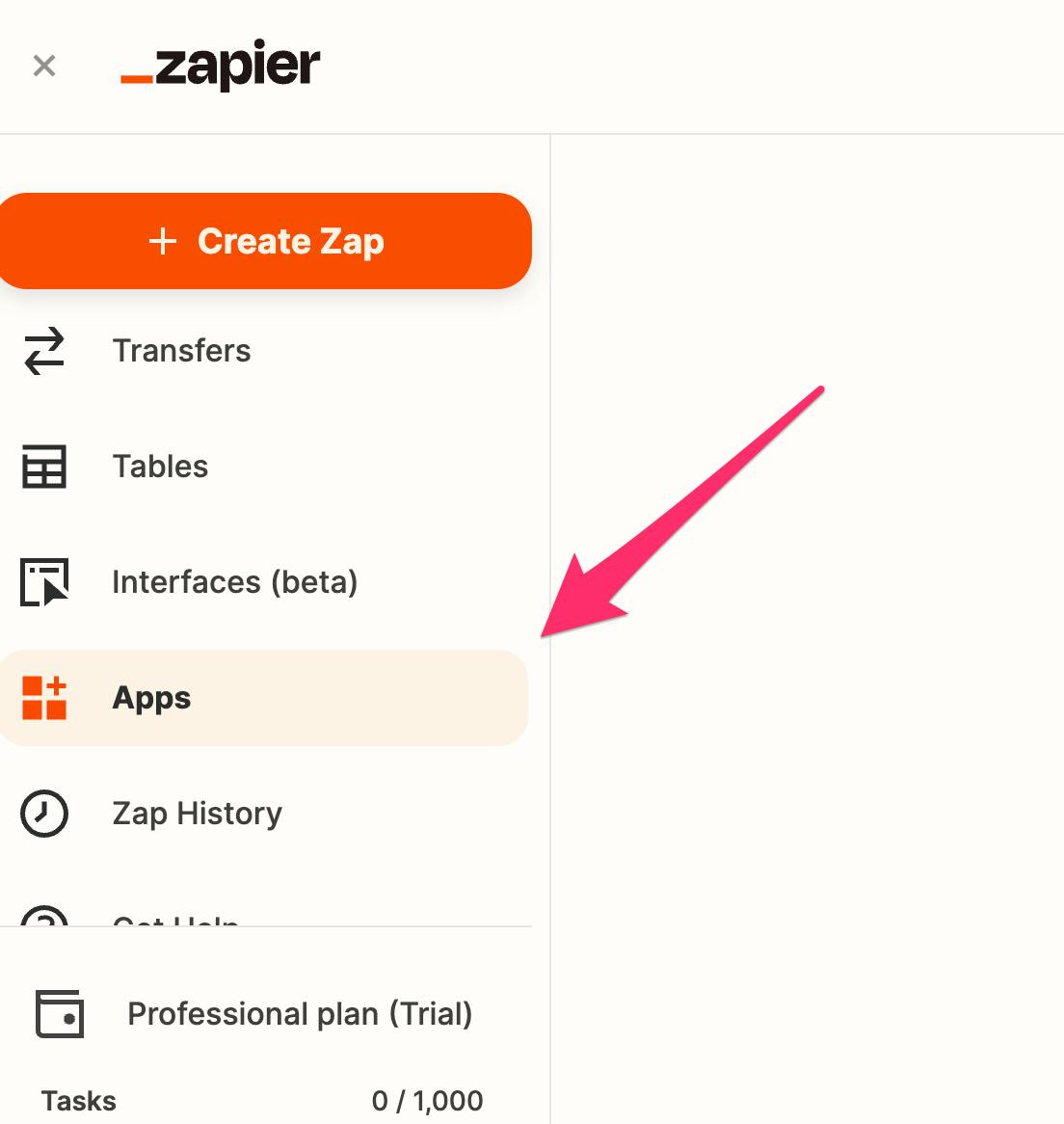 2. Click the Add connection button.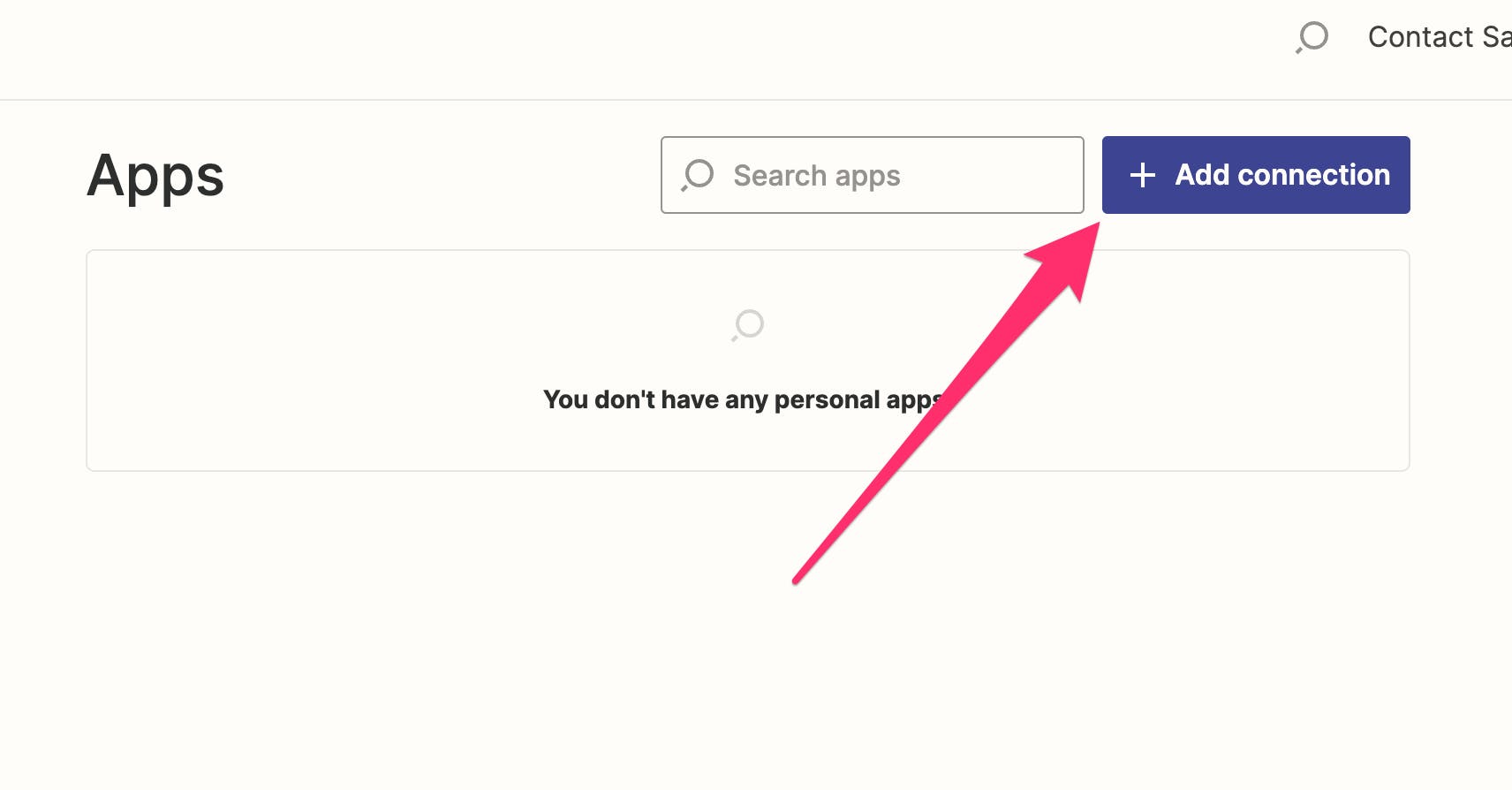 3. Search for Chatling and select it.

4. You'll be prompted to enter an API Key to connect your Chatling account.
To generate a key, go to your Account Settings in Chatling and click the "API Keys" tab. Then click on the New API key button to create a new key. Copy the key as you will require it in the next step.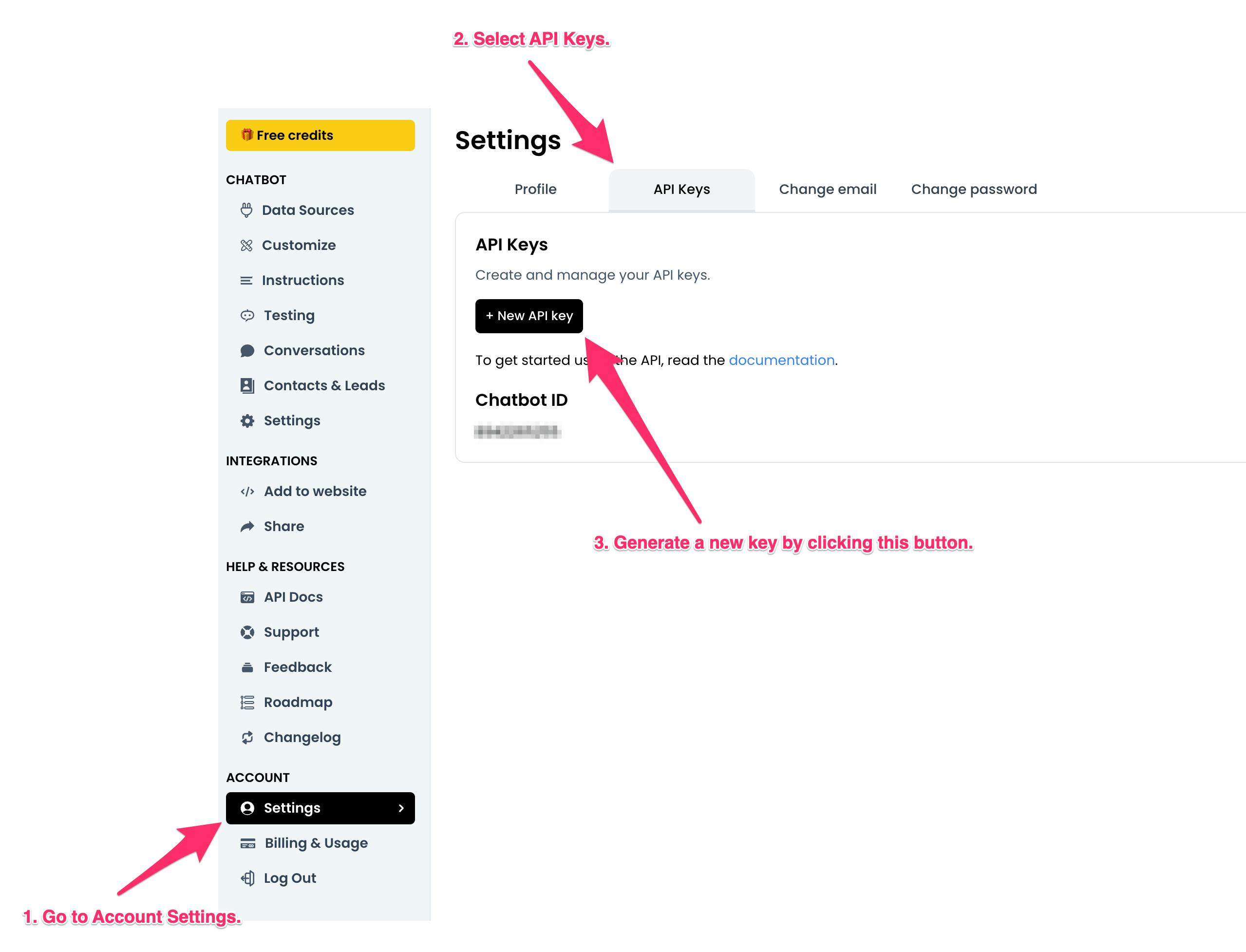 5. Paste the API key on Zapier's authentication page and press the Yes button to proceed.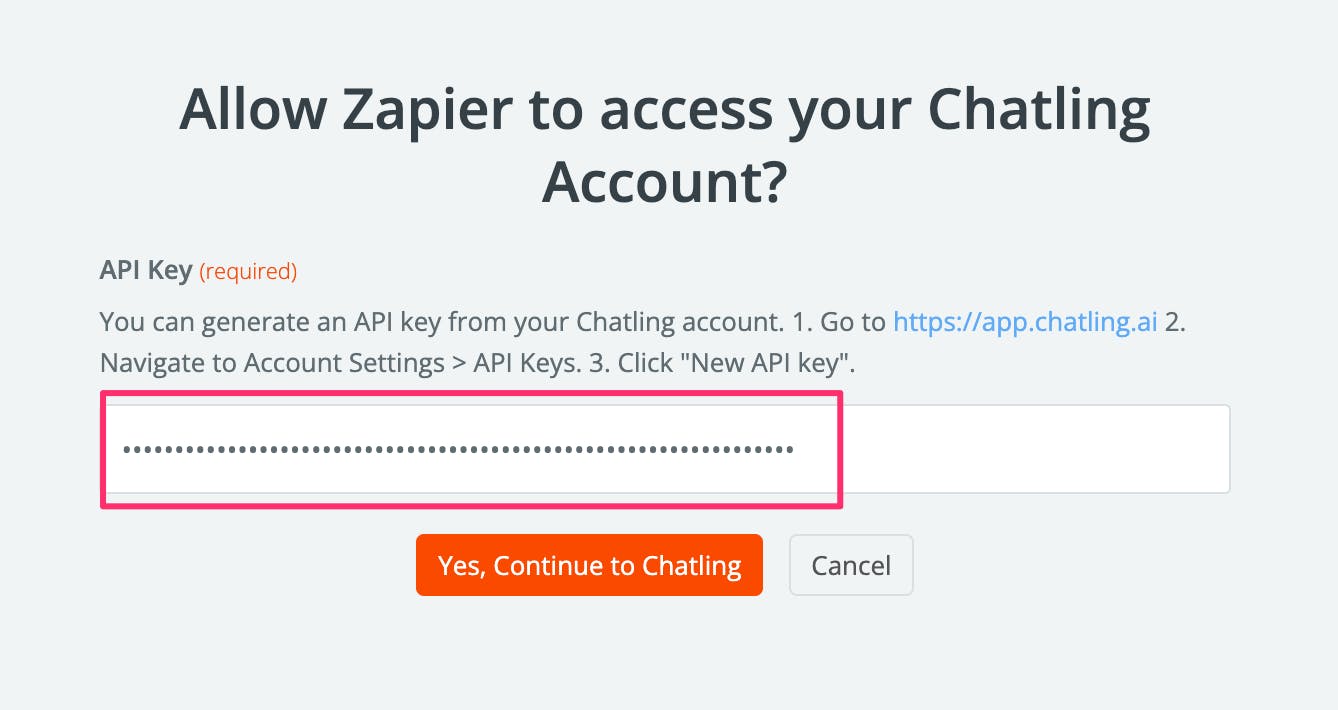 6. Once the connection is successful, your Chatling account will be added to Zapier.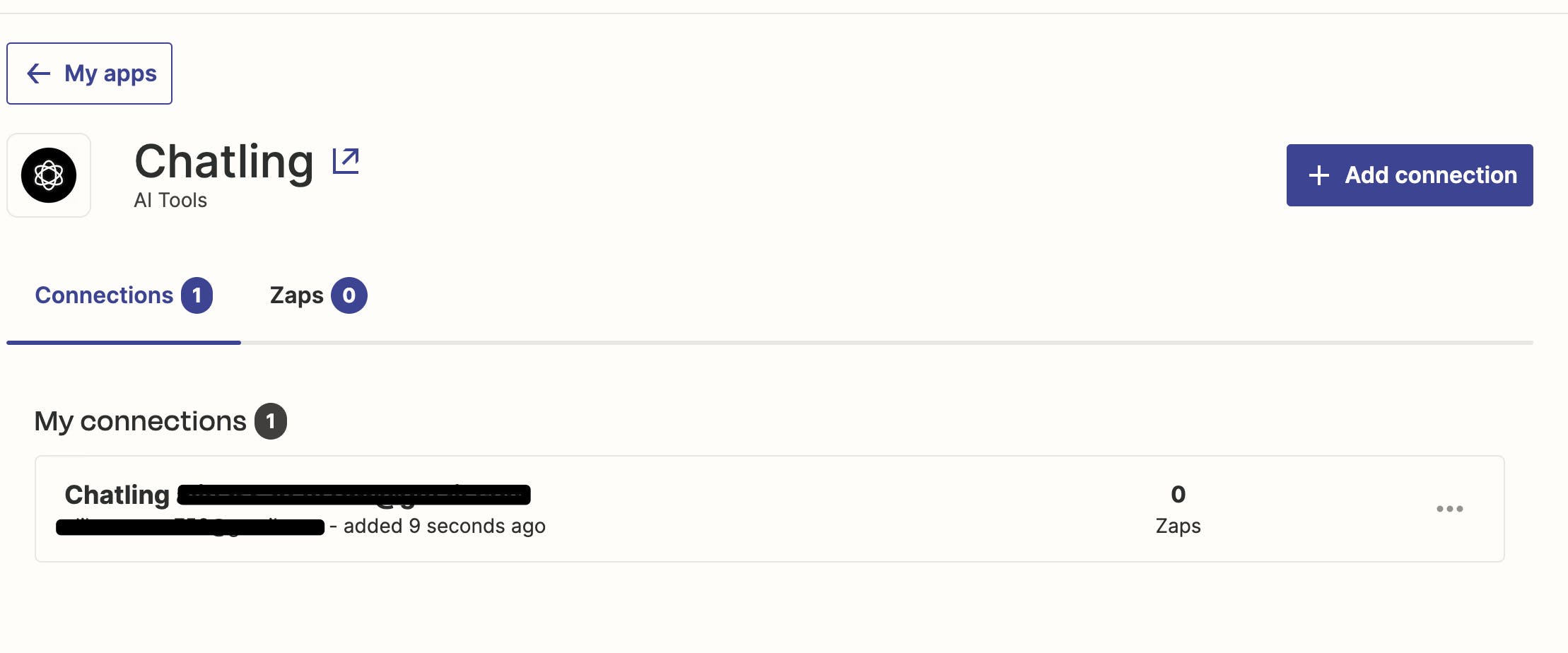 Triggers for sending data from Chatling to other apps
1. New contact: Triggers when a new contact/lead is collected by the chatbot.
2. New conversation: Triggers when a new chat is started by a customer.
Actions in Chatling that can be triggered from other apps
1. Send message: Send a message to your AI chatbot and receive a response.