It can already be tough to consistently deliver high-quality customer service if you're dealing with a lot of requests at once.
Add on the added difficulty of providing quality customer support to users of multiple backgrounds and languages, and it might sound like an insurmountable task.
Fortunately, multilingual chatbots like Chatling exist, allowing you to provide instant responses in a user's preferred language to boost user satisfaction and resolution rates.
However, there are a variety of multilingual chatbots to choose from, so it may be hard to pin down the best one for your platform. Thankfully, we've narrowed the choice down to five of the best multilingual chatbots on the market, all of which should cover your needs sufficiently.
But before we start listing different tools, we should discuss the basics behind multilingual chatbots.
What is a Multilingual Chatbot?
A multilingual chatbot is an AI software that uses NLP (natural language processing) to respond to customer questions in multiple languages. Chatbots can mimic human speech to respond to customer queries more organically to resolve their concerns. Companies often integrate them with their websites or apps to provide automated customer support, where they solve simple queries, reducing the number of tickets your support teams receive.
Why are Multilingual Chatbots Beneficial for Your Business?
Wider Geographical Reach and More Customer Leads
Multilingual chatbots allow you to interact with a wider global audience, which can result in more lead generation and higher chances of conversion. Considering the fact that a huge 72% of customers are more likely to buy from sites written in their native language, ensuring that your chatbot can cover multiple languages will be your best chance at converting global consumers.
Improved CSAT
Multilingual support improves your scores on your CSAT (customer satisfaction) since you can answer and resolve more customer queries. It's also easier to build customer loyalty if you offer support in their preferred language, which helps reduce churn.
24/7 Worldwide Customer Support
Multilingual chatbots can stay online and provide 24/7 customer support for worldwide audiences. This means you can speed up your ticket resolution rate and answer customers instantly, regardless of the time, day, or time zone.
Accelerate Brand Growth
Localizing your customer support helps you expand your customer base. Multilingual chatbots can also provide personalized guidance to customers and assist them through transaction processes to boost sales and reduce customer confusion.
Criteria to Consider When Choosing Multilingual Chatbots
User Interface and User Experience
Make sure your multilingual chatbot has a user-friendly interface for easy customization. How simple is it to build or configure? Is the interface easy to navigate for customers? Both Chatling and Tars are good options here, as they provide comprehensive no-code options, allowing you to set up chatbots quickly.
Number of Languages Supported
Check how many languages the chatbot supports and whether they suit your customer base. It would be best to identify what locations most of your userbase comes from and ensure the chatbot covers those languages.
Integrations
To tailor your customer support to individual customers, you'll need data from your other tools, such as CRMs. Make sure your multilingual chatbot supports a good variety of third-party integrations for more cohesive workflows. For instance, Botsify integrates with 100+ different apps, allowing you to streamline your workflows effectively.
Pricing
Your chosen chatbot tool should suit your budget. Check out the different pricing options and whether they're good value for money. It's always best if a tool also comes with a decent free trial. That way, you can test the waters before investing in one.
Best Multilingual Chatbots for Expanding Your Business
Now that we've covered the basics of what a multilingual chatbot does, let's start discussing the best chatbot tools available for your business. We've included details about their pricing options and key features to give you a general overview of each platform.
Here's a quick look at the chatbots we'll be discussing:
#1: Chatling: Best for Improving Ticket Resolution Rates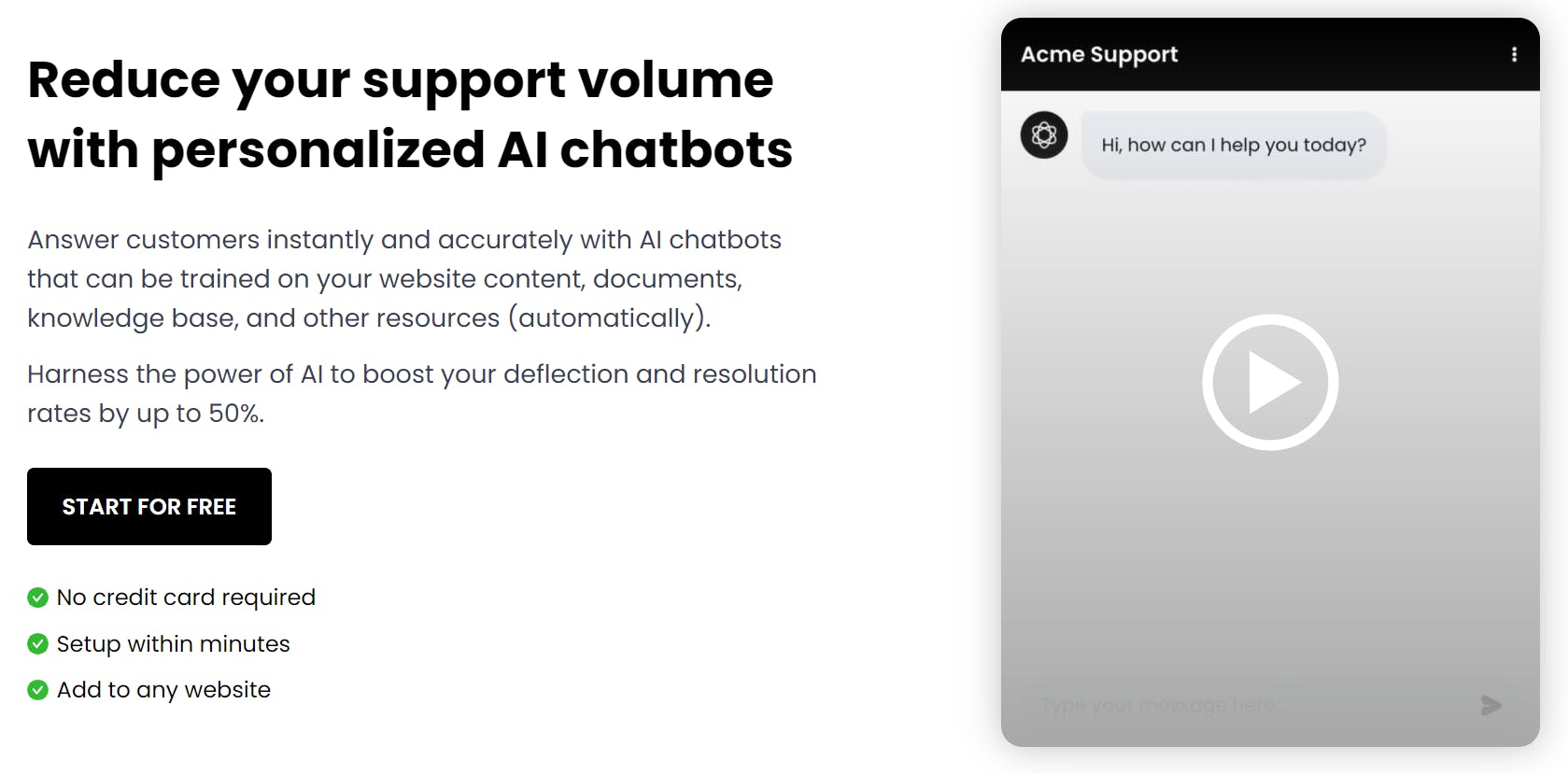 Chatling allows you to integrate personalized AI chatbots onto any website without coding. Train your bot to respond in 50+ languages using various data sources, including website content and knowledge bases, and boost deflection and resolution rates by up to 50%.
You can also customize your chatbot according to your branding needs and provide automated responses with 24/7 availability. We offer free and paid plans to accommodate all kinds of budgets, with the option to upgrade if necessary.
Key Features
Add Data Sources: Enter different data resources to help train your multilingual chatbot. We support many types of resources, which include sitemaps, website URLs, FAQs, documents, and custom text. The bot should start ingesting the content and finish training itself within minutes.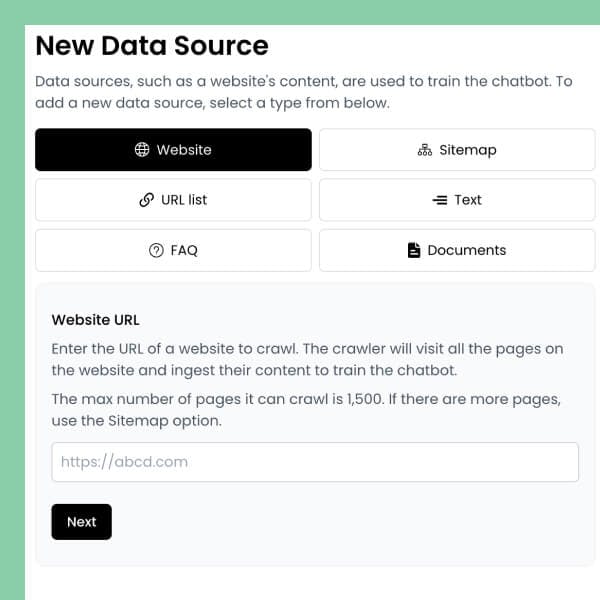 Customize the Chatbot: Edit your chatbot's color, chat width, and icon to match your brand image.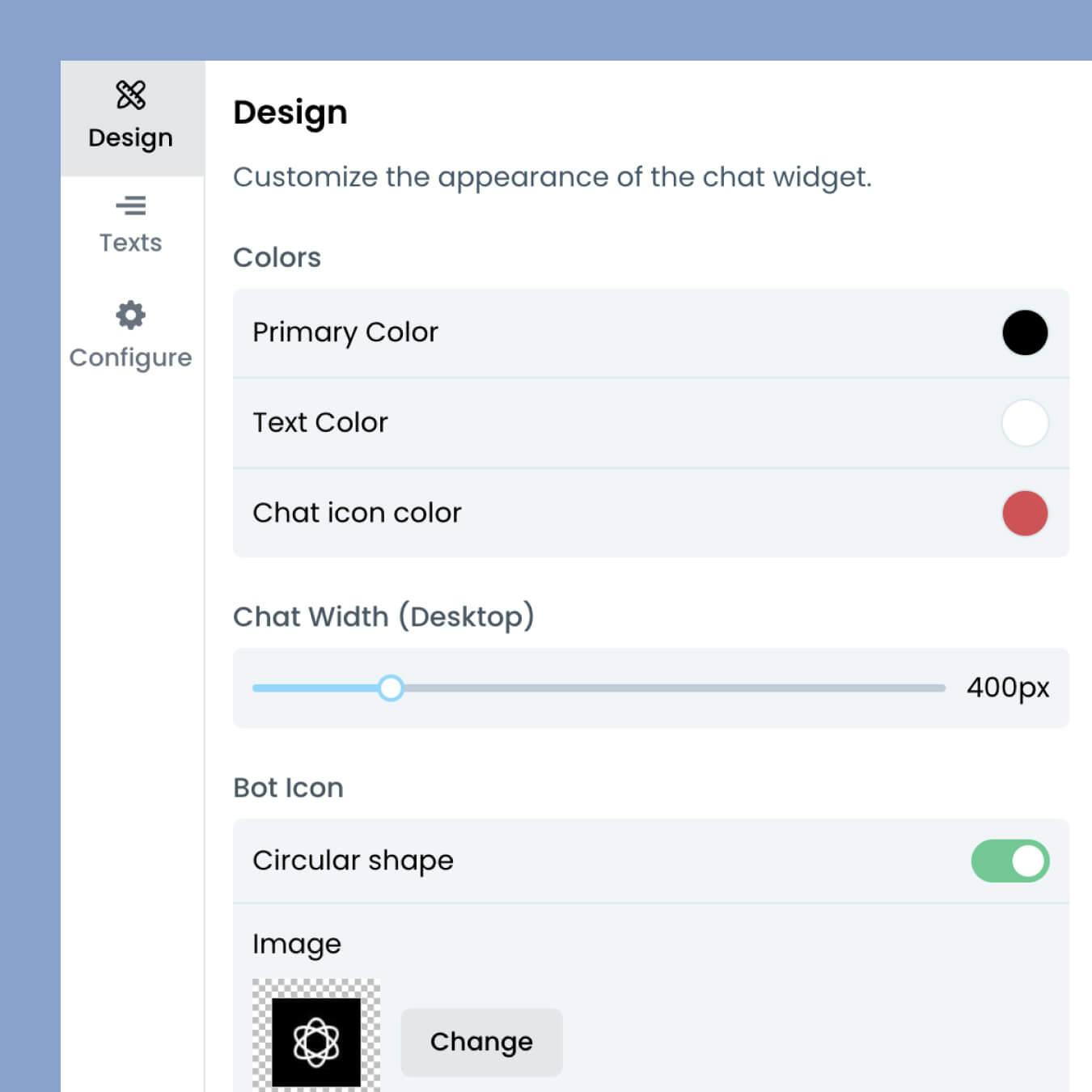 Embed on Your Website: Integrate your chatbot onto any website instantly without having to code to start automating your customer support services almost instantly.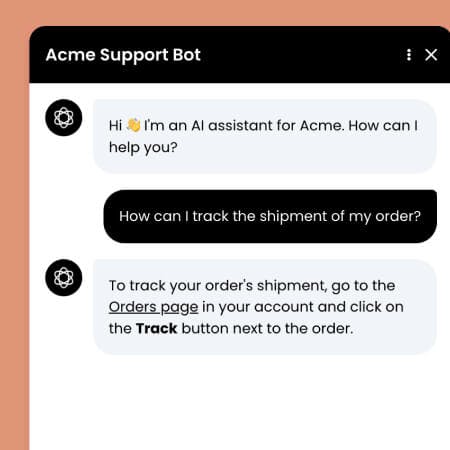 Get Insights From Conversations: Monitor chatbot conversations to gain some insight into what customers are requesting. You can also analyze your chatbot's performance to see if its accuracy needs improving.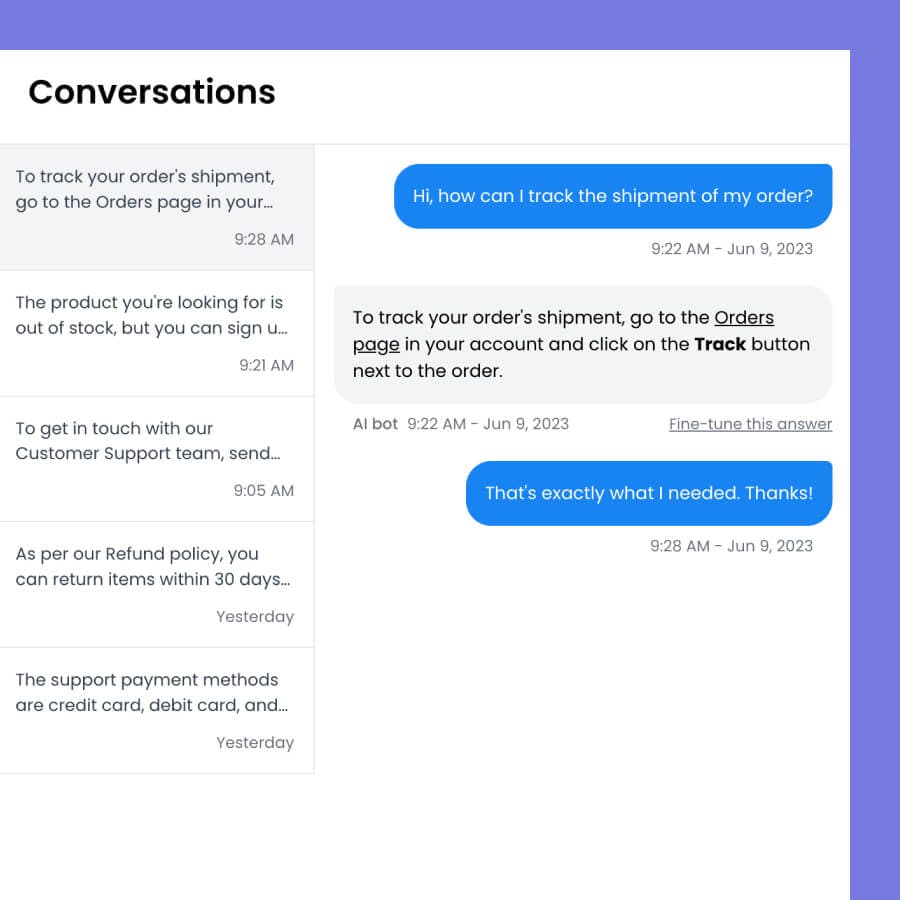 Pricing
Chatling offers a free plan with 1 chatbot, 500,000 training characters, and 35 AI message credits (1 credit = 1 AI response). For more chatbots, characters, and credits along with full chatbot customization, these are available paid plans:
Basic ($15/month)
Pro ($35/month)
Ultimate ($99/month)
Business ($299/month)
Pros and Cons
Pros
Free plan
7-day money-back guarantee
Multilingual support (50+ languages)
GPT-4 access
Unlimited chatbots
Full chatbot customization
Supports various data sources
Boosts resolution rates
Embed chatbots on unlimited websites
Automated setup
24/7 availability
Reduced customer support workload
Cost-effective solutions
Track conversations
Cons:
No live chat feature yet
Lacks multichannel support
#2 Tars: Best for No-Code Chatbot Creation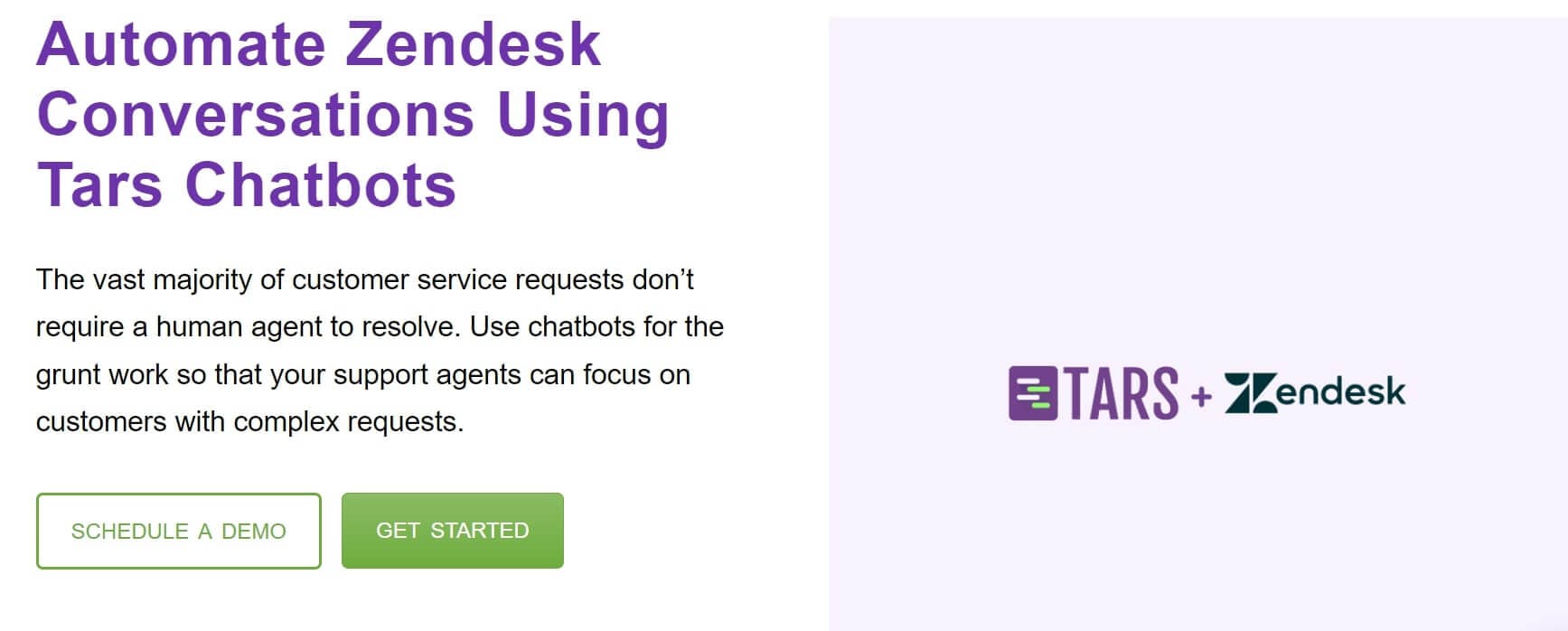 Tars lets you build no-code AI chatbots in over 100 different languages, with no compromises on functionality, regardless of the chosen language. Choose from 1000+ pre-made templates and use their drag-and-drop builder to easily customize your own multilingual bot. It provides customer service across various channels, including the web and WhatsApp, to better accommodate your customers.
Key Features
No-Code Chatbot Builder: Pick from 1000+ ready-made templates and customize them with Tars' no-code builder to create your own AI chatbots with ease.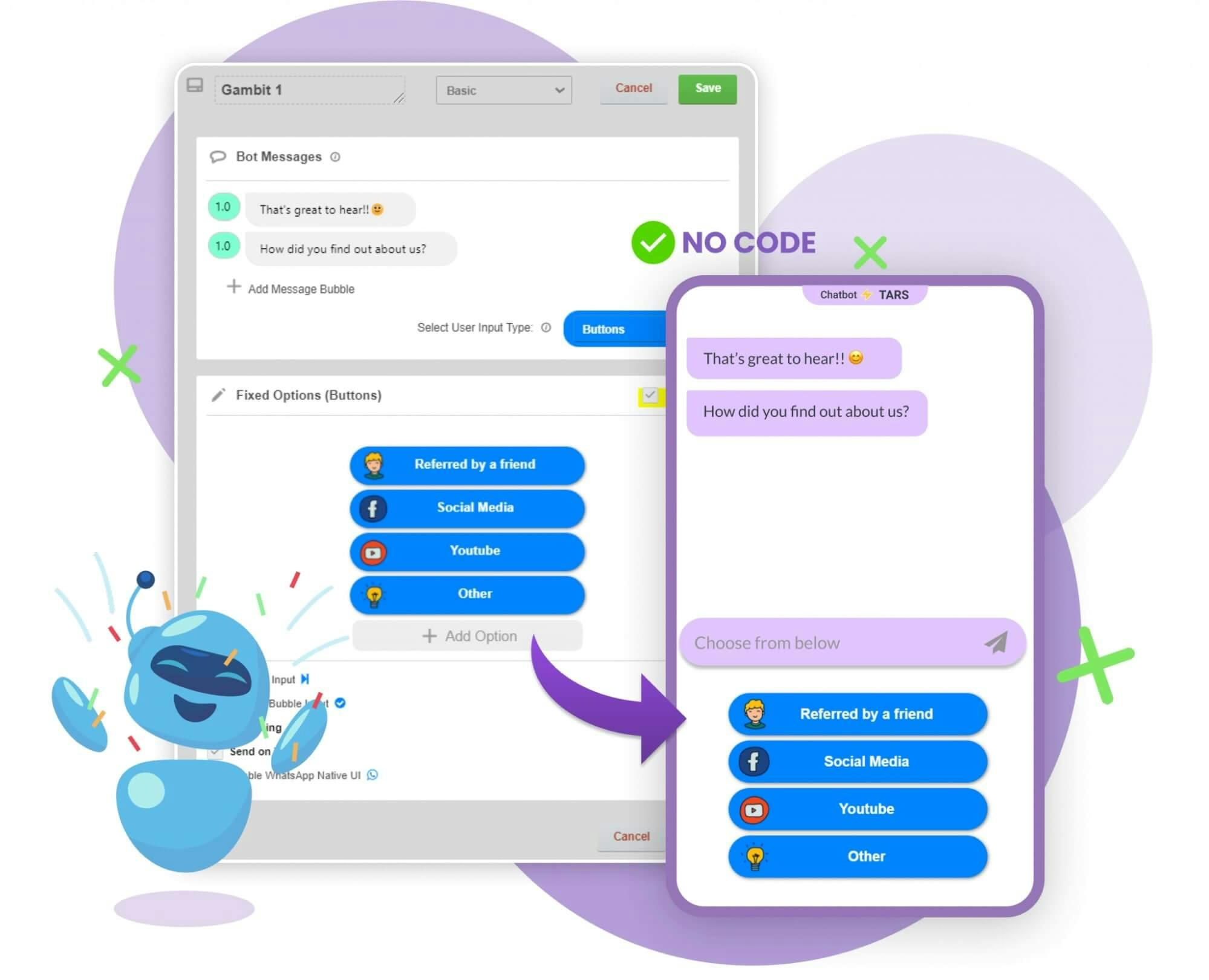 Integrate Chatbots: Embed your chatbot as a widget on your website or WhatsApp. You can also integrate with third-party tools, such as Zendesk and Google Calendar, to connect your workflows.

Dashboard: View conversational analytics like interaction rate and unique bot visits to gain insight into your bot's performance and customer behavior.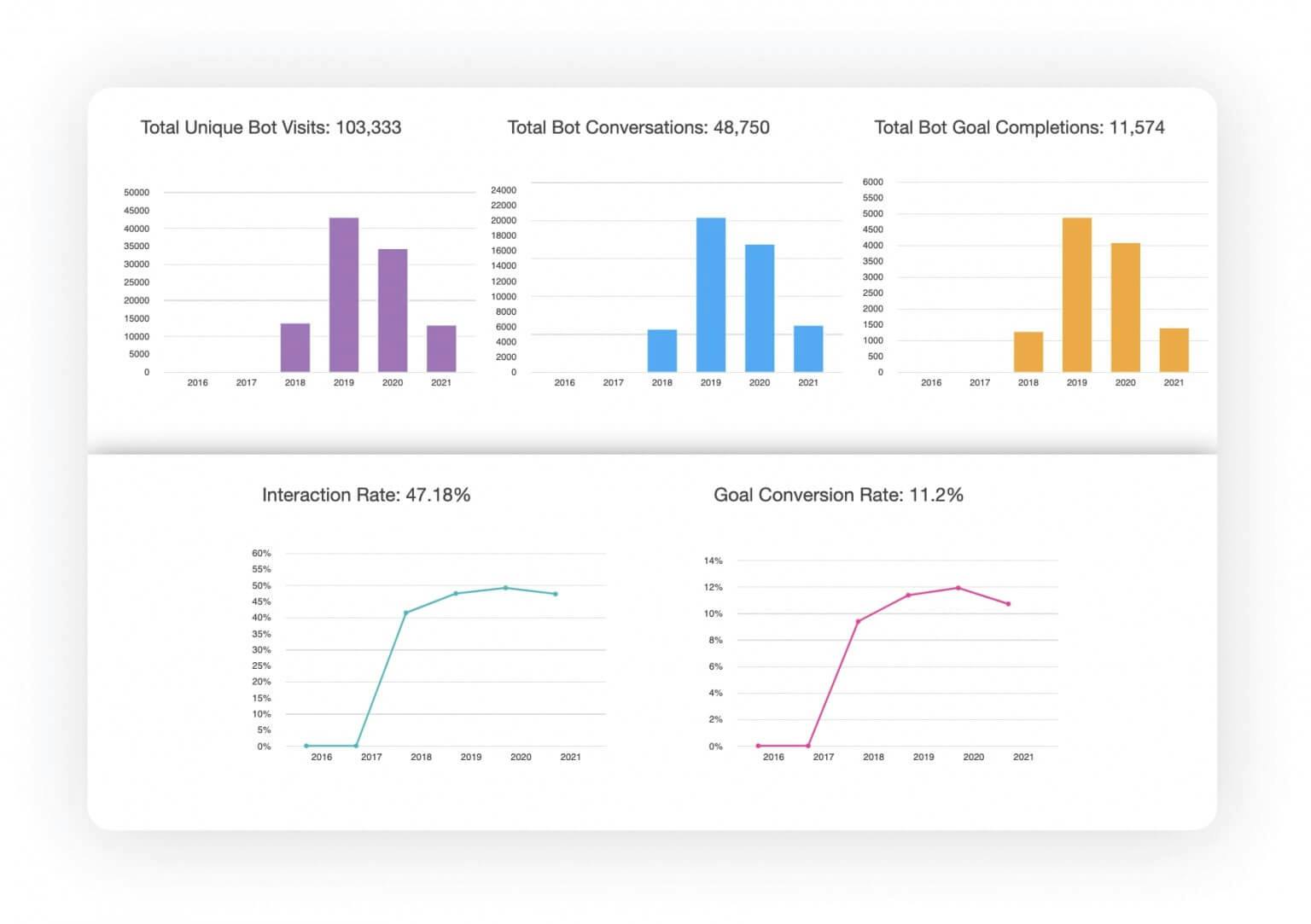 Pricing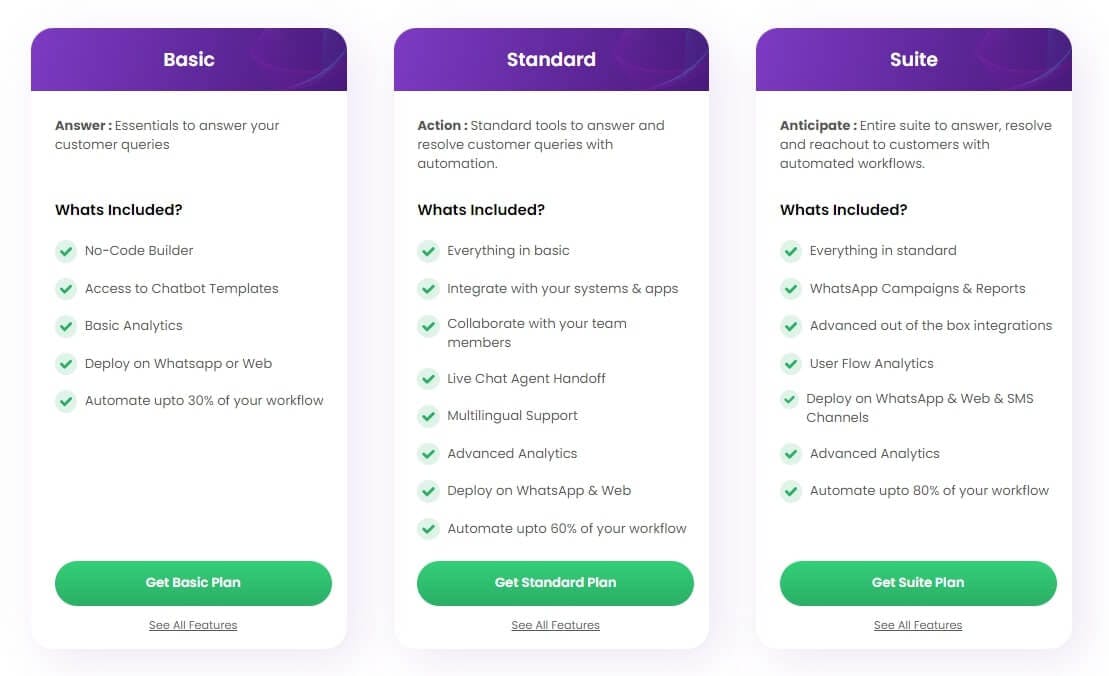 Tars don't detail any pricing information on their site. Instead, you must schedule a demo for your chosen plan before receiving a quote. There are three subscription plans available:
Their cheapest plan offers key features such as the no-code builder, basic analytics, and chatbot templates. With the pricier plans, you get access to agent hand-offs, multilingual support, and advanced analytics.
Pros and Cons
Pros
14-day free trial
No-code builder
1000+ chatbot templates
Advanced analytics
Can embed bots on WhatsApp or websites
Third-party integrations support
Live chat agent hand-off
Multilingual support
Cons
No free plan
No pricing information on their site
No multilingual support on the Basic plan
#3 Botsify: Best for Lead Generation & Boosting Revenue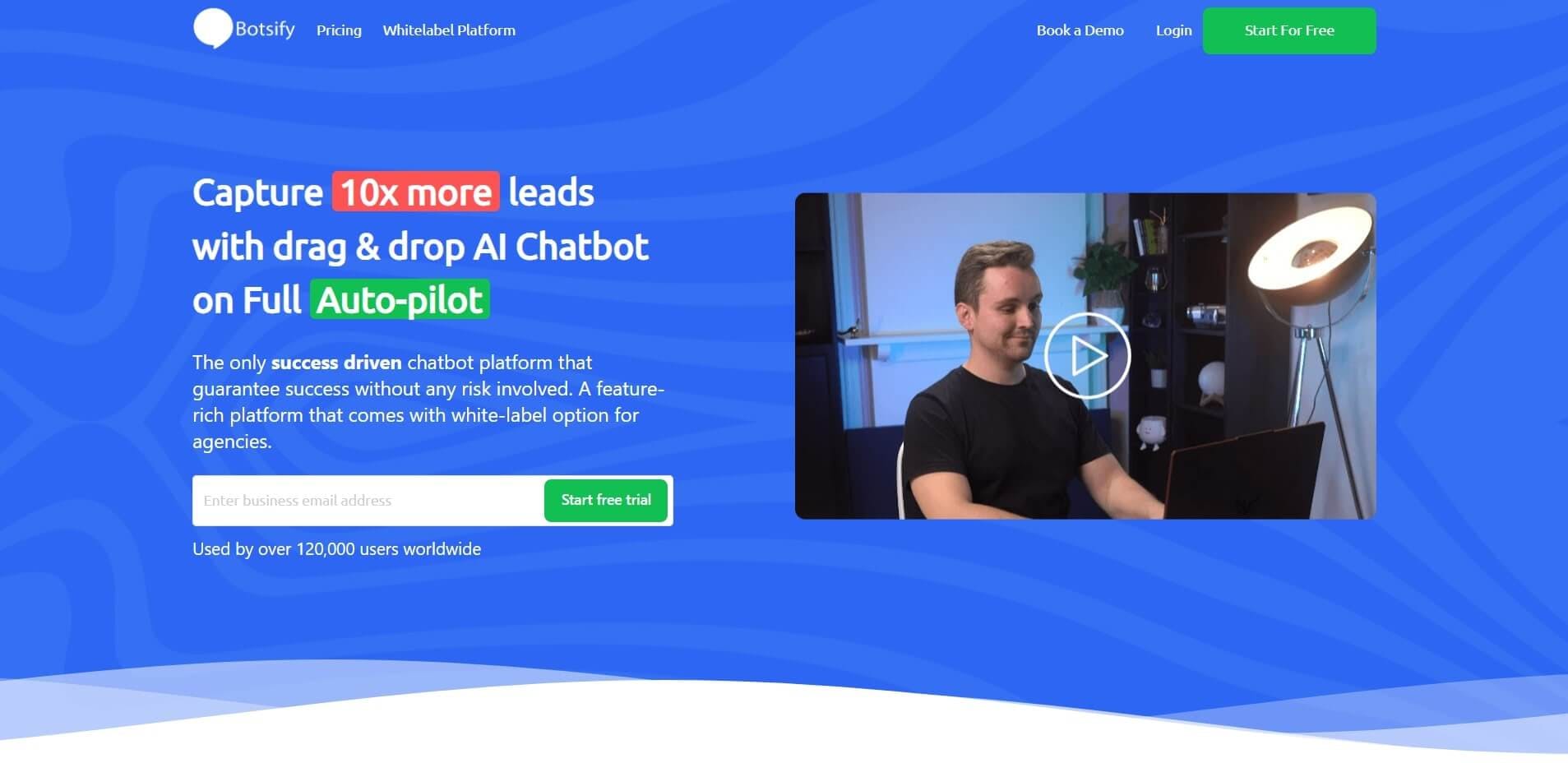 Botsify's multilingual chatbot supports over 100 native languages to help increase your lead generation. Easily create your own AI chatbot with their drag-and-drop builder and customize conversational forms to qualify leads. You can communicate with customers across various platforms and automate sales processes to boost your revenue.
Key Features
Lead Generation Conversational Forms: Create conversational forms and customize them to suit your needs. Use these forms to collect information from your customers and generate more leads.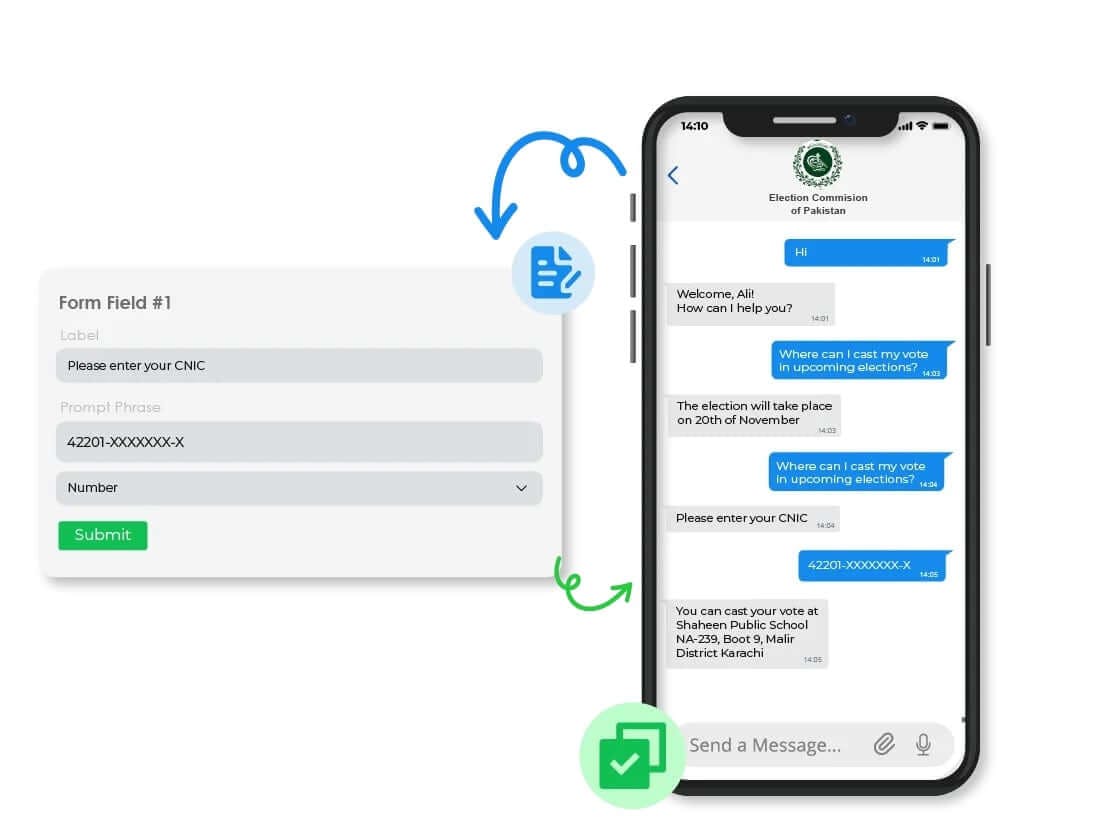 Omnichannel Platform: Communicate with customers across various channels in addition to your website, including Instagram, Facebook, and WhatsApp.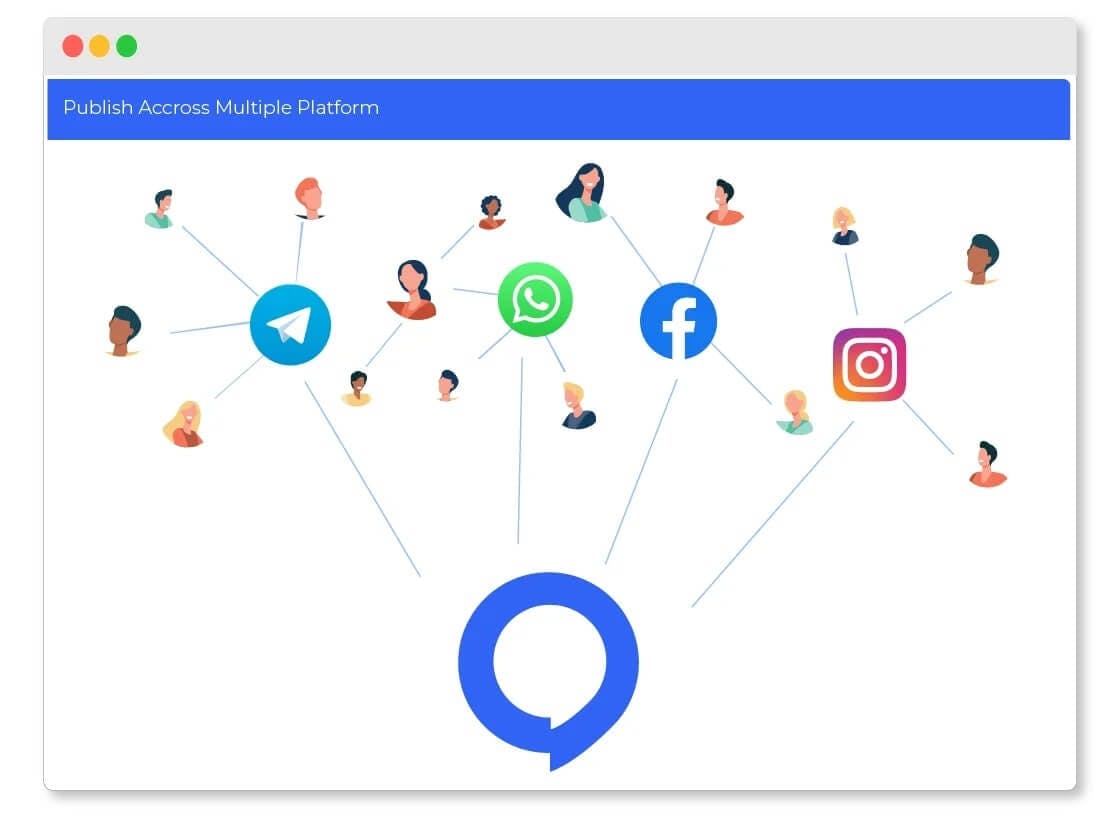 LiveChat with Agent Fallback: Streamline your customer support with live agent transfers. If your multilingual chatbot is unable to resolve a query, it will hand off the conversation to a human agent.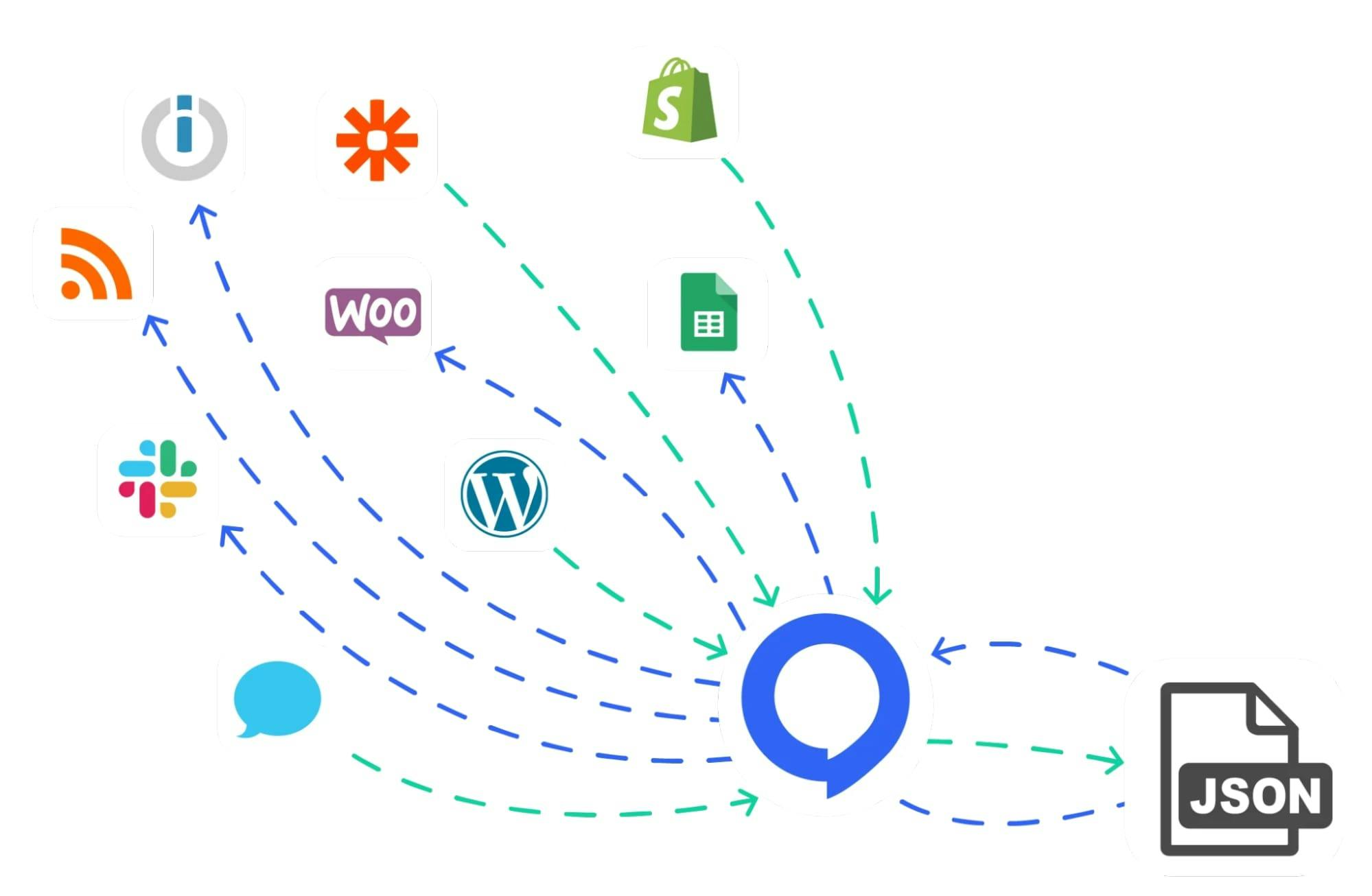 Integrations & Customer Support: Integrate your chatbot with 100+ apps, such as Slack and Shopify. Botsify also has a team of developers, designers, and testers ready to provide you with chatbot support if necessary.
Pricing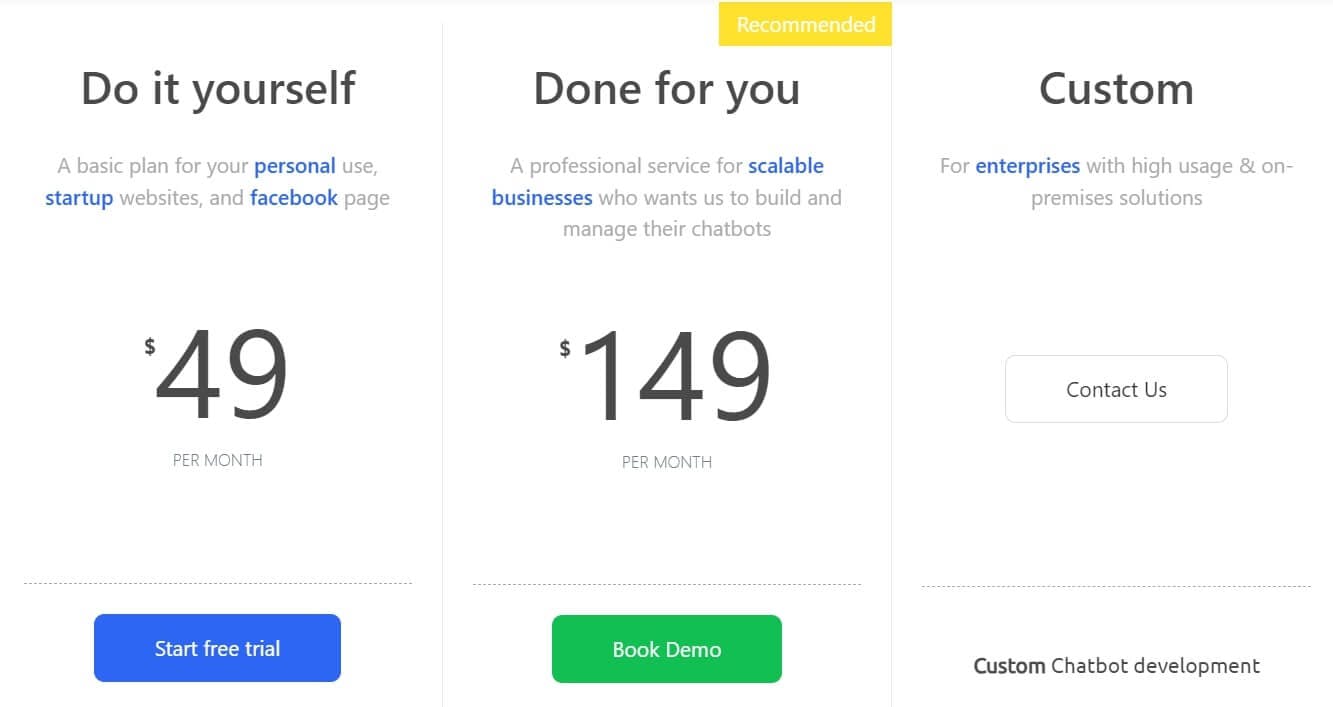 Botsify has three pricing options available:
Do it Yourself ($49/month)
Done for you ($149/month)
Custom (custom pricing)
Their cheapest plan is designed for personal use and start-up websites, offering 2 chatbots, 5,000 users/month, and unlimited conversations and forms. As you upgrade to their more premium plans, you get access to more chatbots, unlimited users, and custom chatbot development.
Pros and Cons
Pros:
14-day free trial.
Omnichannel support.
Unlimited conversations.
Lead generation forms.
100+ integrations.
Can translate into 100+ languages.
Live agent transfers.
Drag-and-drop chatbot builder.
Cons:
No free plan.
Limited chat history.
Custom chatbots are only available on the Custom plan.
#4 Freshchat: Best for Cross-Channel AI Support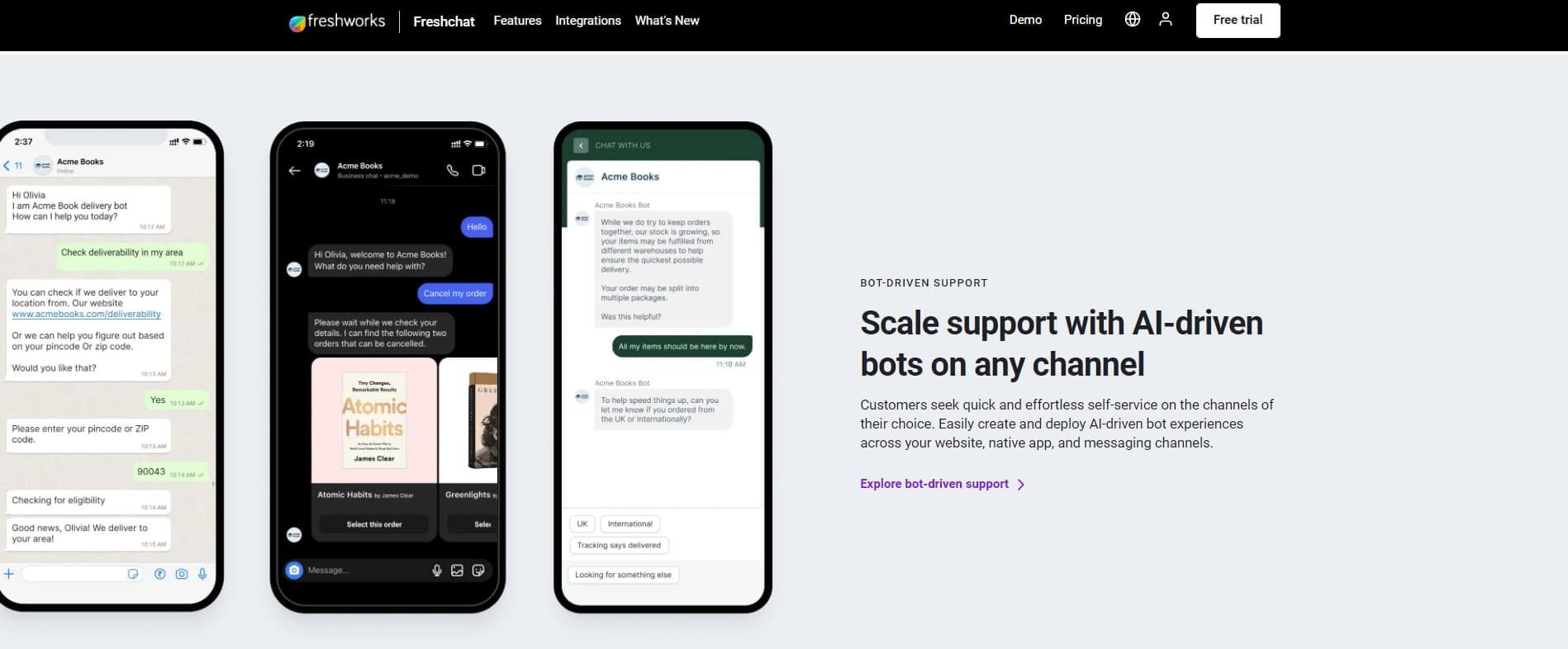 Freshchat allows you to engage with customers across any channel, including Facebook and LINE, with over 33 languages supported. Provide accurate answers with context-driven chatbots, and reply to customers in their preferred language using live translation. You can also boost your response times with pre-made answers to common user questions.
Key Features
Multichannel Support: Deploy powerful AI chatbots on various channels, such as LINE, Apple Business Chat, WhatsApp, and Facebook. Deliver automated support on both mobile and the web to accommodate more customers.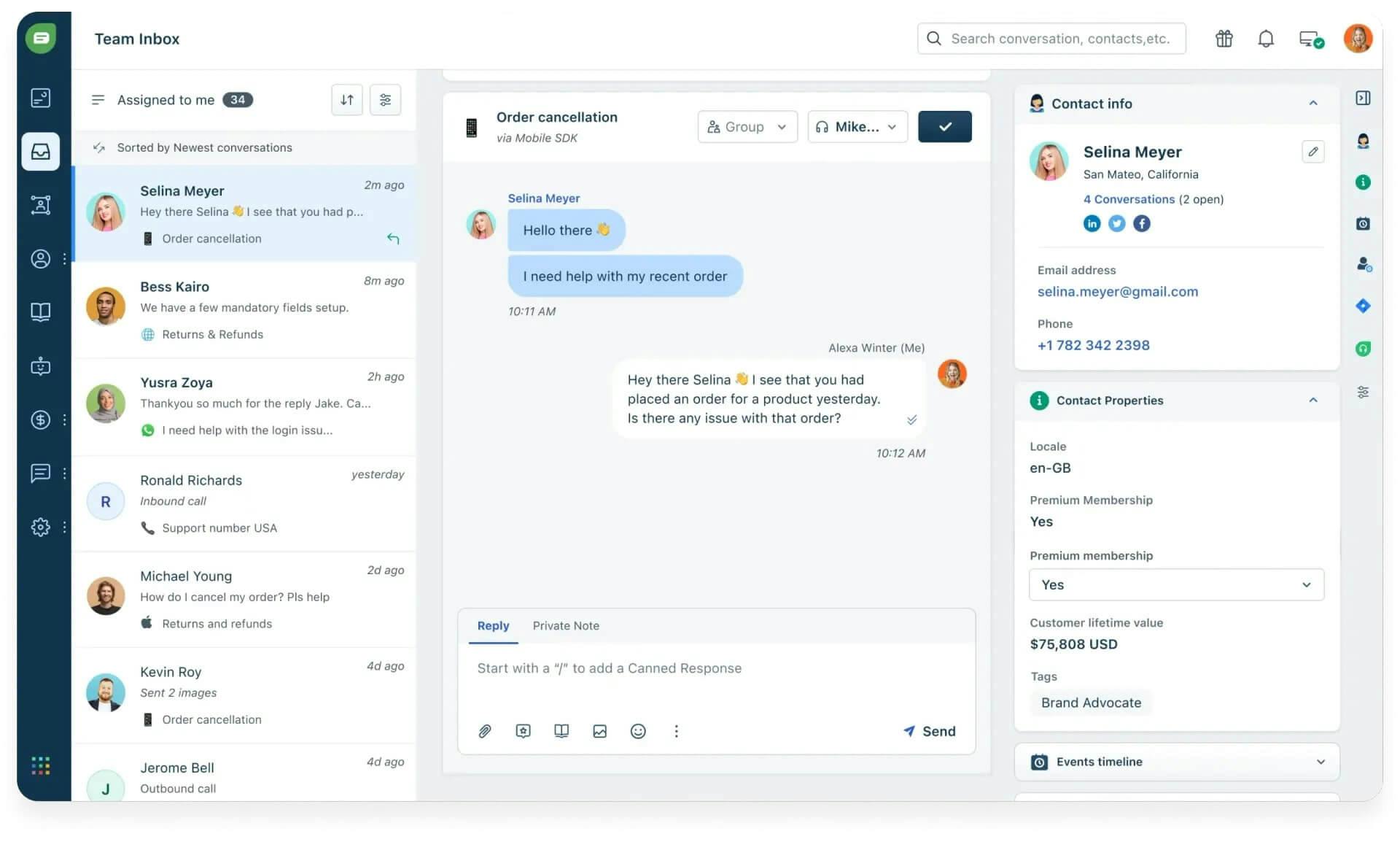 No-Code Builder: Easily build AI chatbots with their no-code software and ready-made templates. Freshchat bots can detect customer intent and help troubleshoot issues using information from your help desk along with other resources.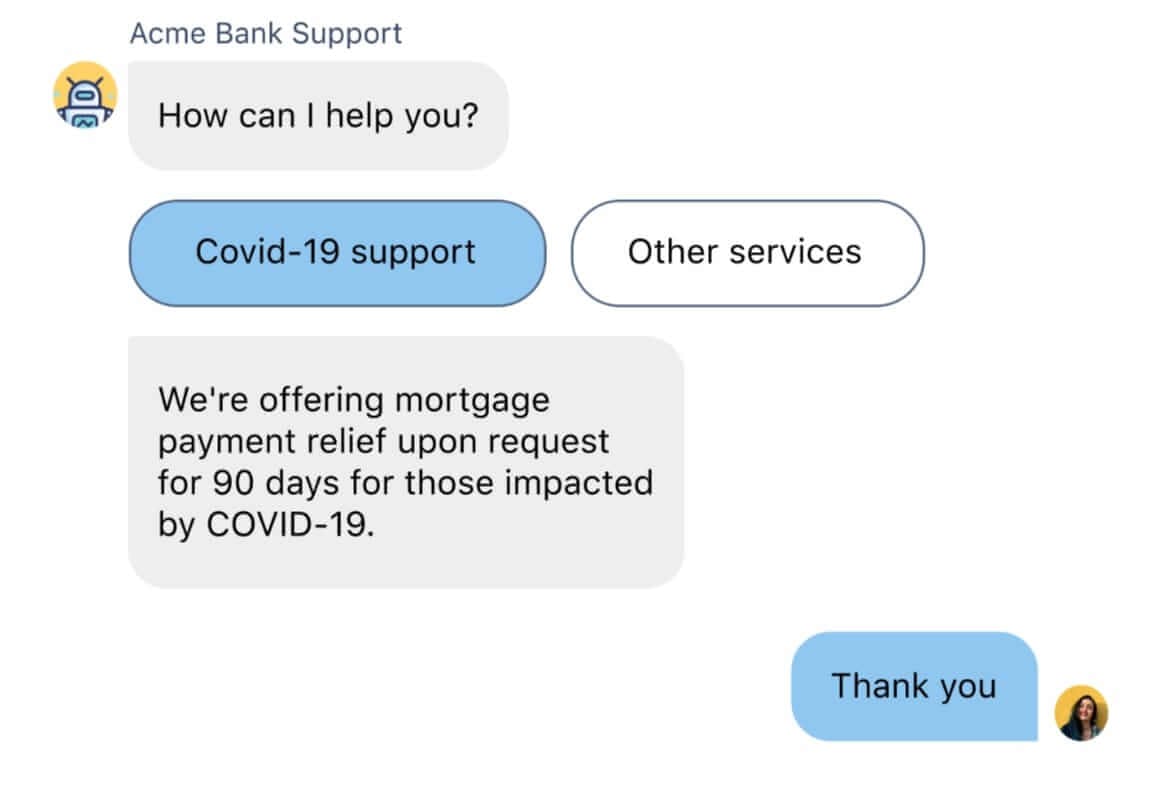 Customization: Personalize your chatbot widget's shape, size, and color using their simple CSS editor to match your brand.
Agent Handover: Their chatbots seamlessly transfer conversations over to live agents when they can't answer a query to speed up ticket resolutions.
Pricing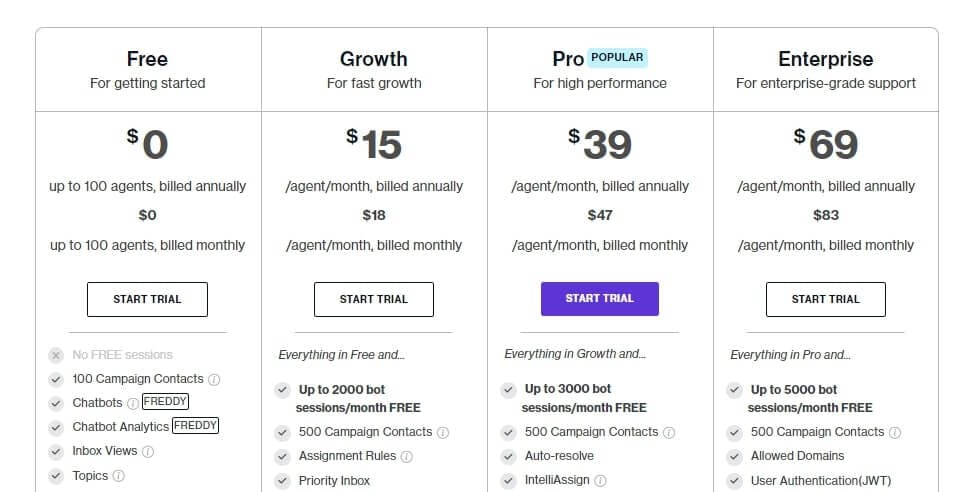 Freshchat has a free plan for up to 100 agents, chatbot analytics, and 100 campaign contacts (people you can engage with via campaigns). With their paid subscriptions, you can get up to 5,000 free bot sessions/month, 500 campaign contacts, and advanced automation like the ability to automate all chat workflows.
They have three paid subscription plans:
Growth ($15/agent/month)
Pro ($39/agent/month)
Enterprise ($69/agent/month)
Pros and Cons
Pros:
Free plan
Change management
Ready-made bot templates
No-code builder
Agent handover
Multichannel support
33+ languages supported
Chatbot analytics
Cons:
No custom pricing
Limited campaign contacts
You pay per agent (which can get expensive if you build multiple chatbots)
#5 Engati: Best for Simplifying Customer Support Workflows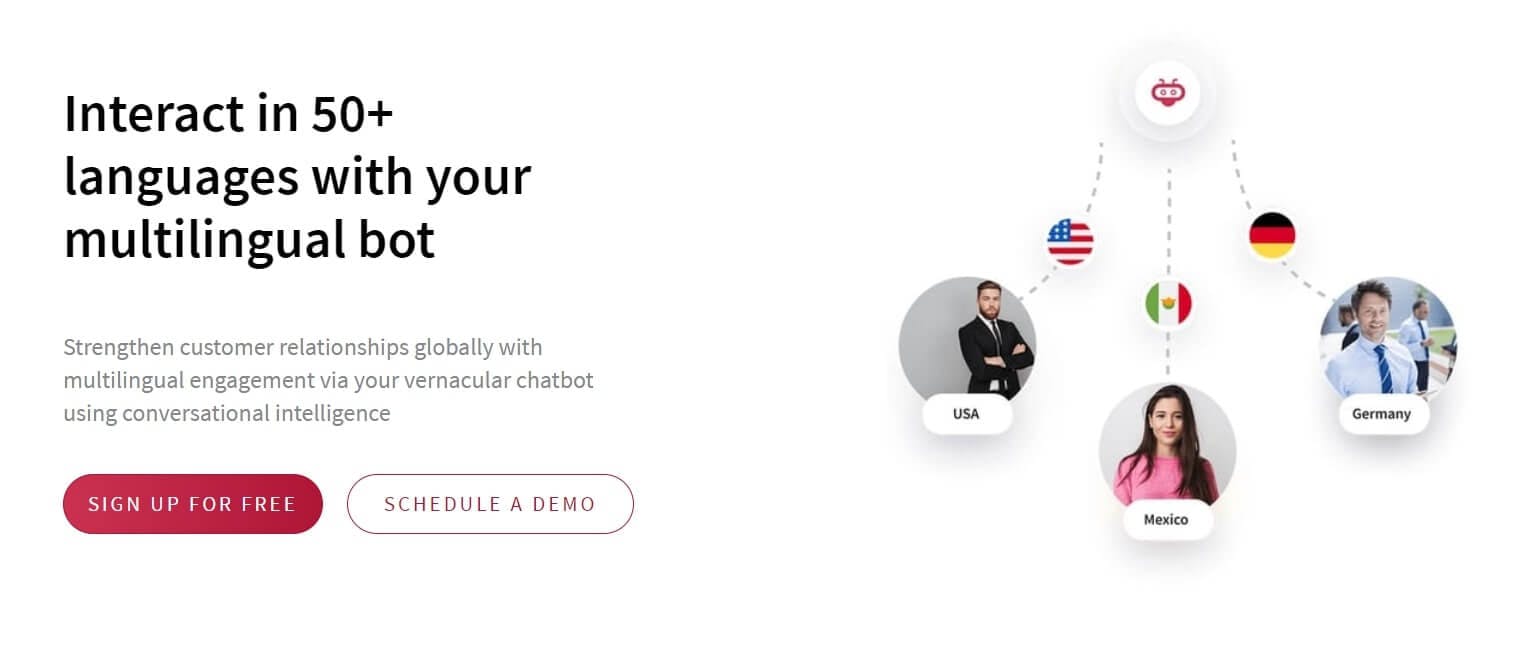 Engati simplifies your customer support workflows with pre-built AI solutions and live auto-translations for over 50 languages. Create bots with their drag-and-drop builder, and train them using FAQs and documents to improve the accuracy of their responses. With DocuSense, you can simply upload documents with all the information your chatbot needs and complete its training in seconds.
Key Features
Drag-and-Drop Builder: Use Engati's drag-and-drop builder to create bots with minimal coding. Train them instantaneously with DocuSense, which allows you to upload documents (e.g., your knowledge base) onto their platform.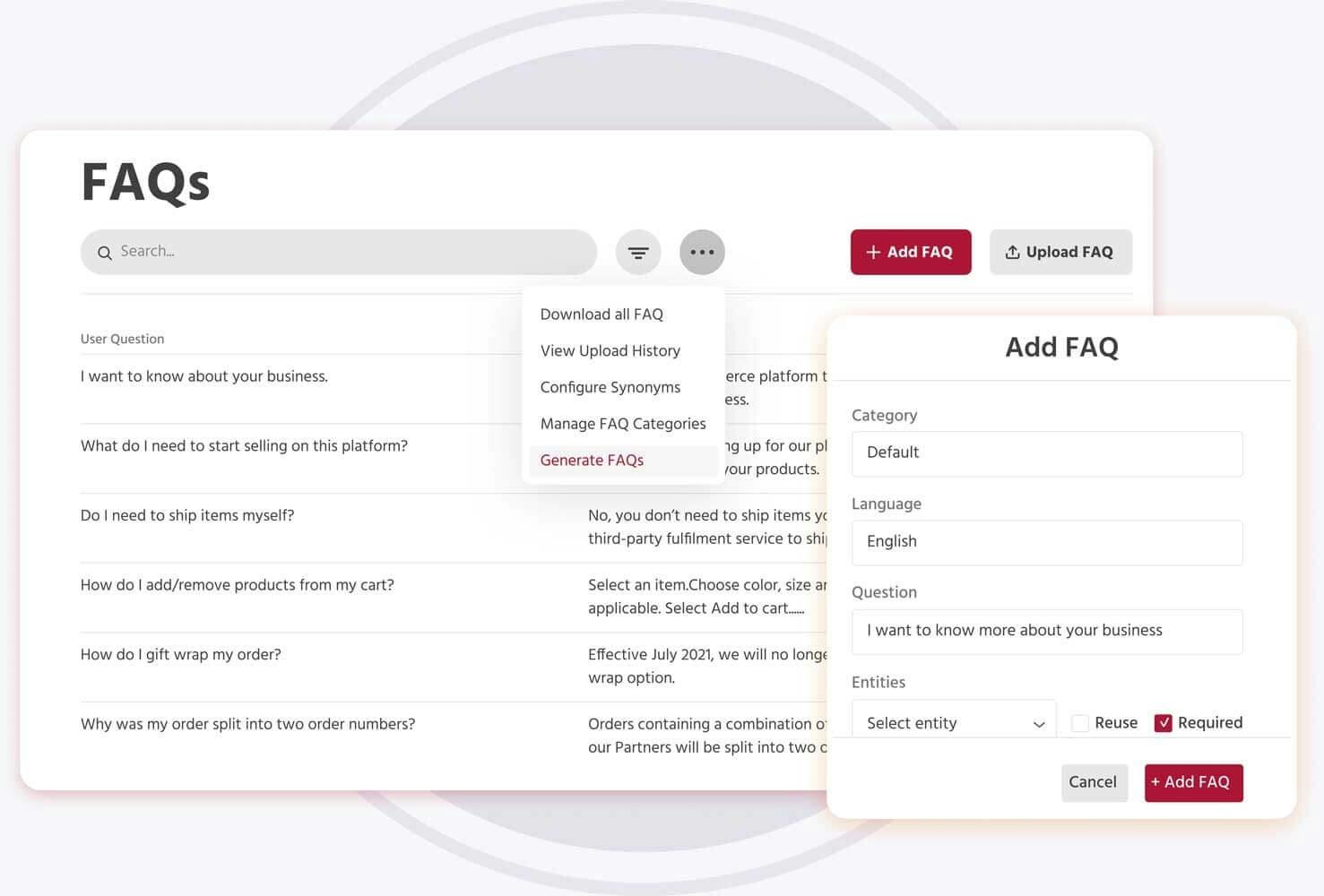 Auto-Translation: Translate conversations in real-time to speak with customers in their native language. Auto-translate for 50+ languages and transfer to human agents fluent in those languages during handovers.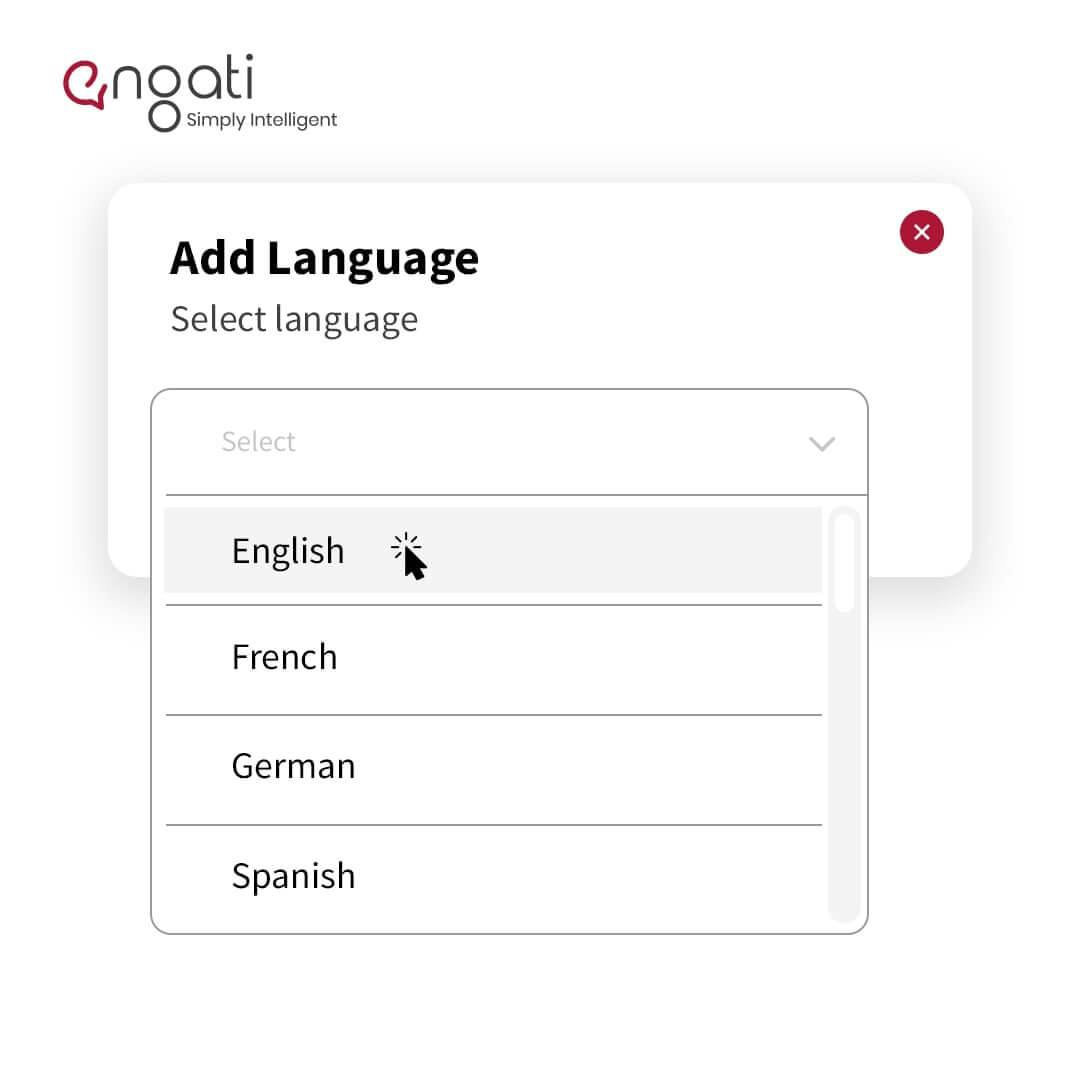 Simplify Workflows: Utilize ready-to-use solutions to speed up your chatbot creation and access all conversations from one place using OneView Inbox. You can also unify your workflows with third-party integrations such as Salesforce, Google Calendar, and Shopify.
Pricing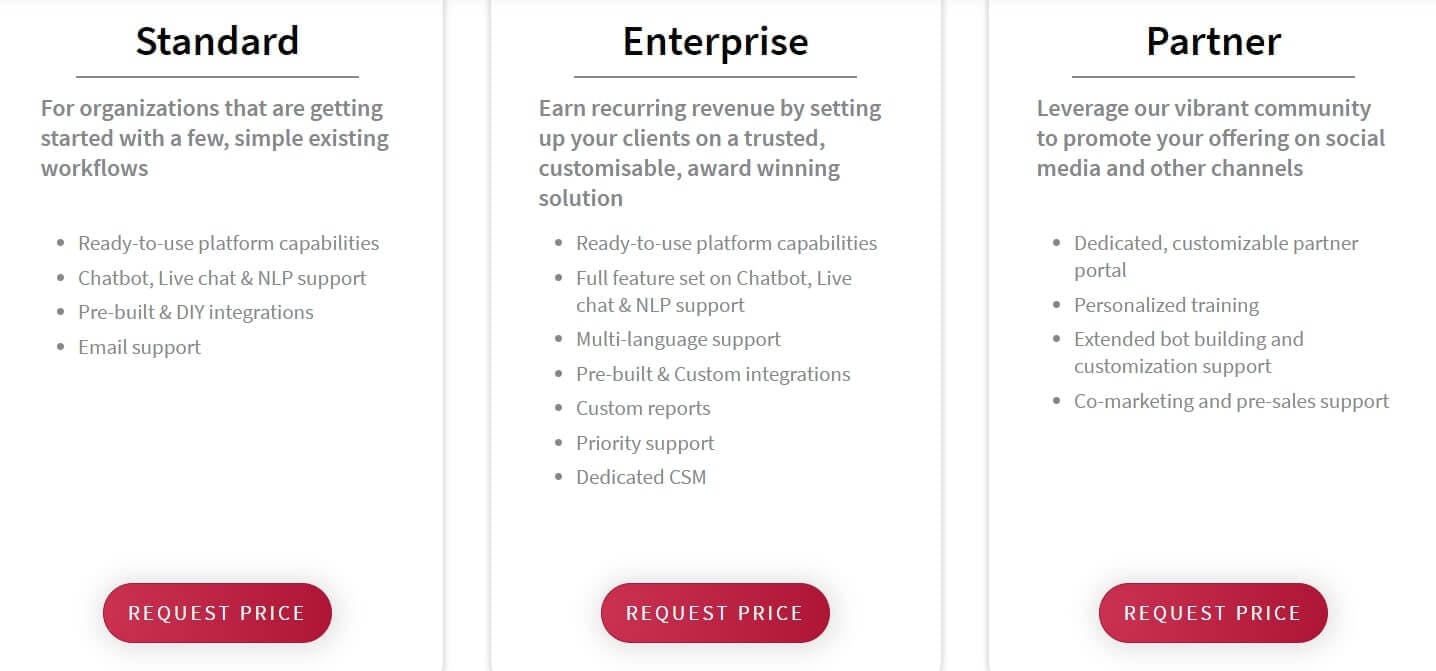 Engati doesn't state their subscription prices on their website. However, you can request a personalized demo by filling in a short form. You'll need to include your name, email address, and phone number.
Pros and Cons
Pros:
Drag-and-drop builder
Auto-translations for 50+ languages
Omnichannel support
Ready-to-use solutions
Chatbot, live chat & NLP support
Pre-built & custom integrations
Custom reports
Simple chatbot training
Cons:
Their support team can be slow to respond
No pricing details on their site
Mobile app can be buggy
Conclusion
In order to expand your customer base and boost conversions, you need to be able to interact with users on a global scale. Luckily, there are multilingual chatbots, such as Chatling, which offer customers support in their preferred language. With the help of AI bots, you can automate responses and greatly increase your resolution rates.